A New Location and Venue for the Small Layout Design Meet for 2015!
Kirtland, OH, October 17 – 18, 2015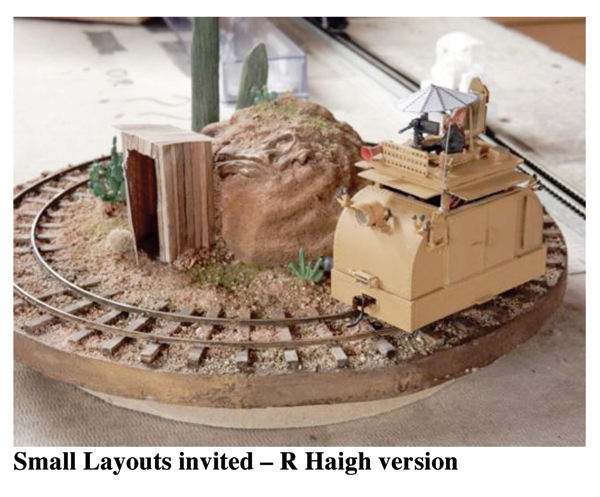 The Small layout design meet will be held in conjunction with the Mini-Bunch Fall Meeting. For those who do not know the Mini-Bunch is a loose knit group of Narrow gauge enthusiasts centered in Northern Ohio. As part of their fall meet, they have graciously invited the Small Layout Design people to join them as part of their fall meeting in Kirtland, OH on October 17th
and 18th 2015.
The Small Layout Meet portion is being coordinated by Russ Haigh. If you think you might attend make sure to contact Russ (haigh44094@gmail.com) or Ted Wiese (ted.wiese@gmail.com) so they know how much table space and electricity are needed in advance!
Below are details, but you can also get additional information from the Mini-Bunch Yahoo Group at https://groups.yahoo.com/neo/groups/Mini-Bunch/info. The latest Mini-Bunch newsletter with info about the show can be found at http://smallmr.com/wordpress/wp-content/uploads/2015/09/Sept_2015.pdf
2015 Fall Event
Our fall meet will be held in Kirtland, OH on October 17th
and 18,th 2015. On Saturday, we will meet at the Kirtland
Community Center – 7900 Euclid-Chardon Road. (US 6)
The Center was an elementary school until about 1990.
We will have access to the gym and adjoining room so we
will have plenty of space. There is ample parking and a
general lounge area at the front lobby.
Since the Small Layout Group lost their meeting place
and since we have a large overlap of membership, they
have been invited to participate in this meeting.
Where is Kirtland?
Kirtland is 25 miles east of downtown Cleveland and
there are 2 easy exits off I-90 at Ohio routes 91 and 306.
(Caution – if driving north on I-271, you should avoid the
Express lanes to reach Ohio 91 at Exit 189.)
From Exit 189: Drive south on Ohio 91 to US 6 – 0.9
miles. Turn east (left) on US 6 and drive 4.2 miles to the
Community Center on the south side of the highway.
From Exit 193: Drive south on Ohio 306 about 4.3 miles
to US 6. Turn west (right) and drive about 0.6 miles to the
Community Center.
Traffic Warnings
Do not speed. The Kirtland speed limit is 25 on 306 from
the Mormon Temple at the top of the hill past the schools
and down to the end of the commercial district. It is
enforced. The police station is next to City Hall.
Event Information
This event will take place in two rooms on the east side of
the Community Center. The former gym will contain the
display, contest, sales tables and space for conversations.
The other room will be used for clinics and the general
meeting and raffle.
Please note that the facility will be available from 10 AM
to 6 PM, and all the tables, chairs put away and cleanup
MUST be completed by 6 PM.
Registration fee of $10 will be charged at the door.
Tables for displays and sales: We will need advance
notice of the need for display and sales tables. Mail in the
registration form to list your needs for tables and
electrical power.) Your registration fee need not be sent
with this request.) Or you can send email to Ted Wiese to
request space. Note: Sometimes emails do not get to the
intended party. I will acknowledge all table requests so
you know that the message was received.
Note: We do not have an unlimited number of tables, so
there may be some restriction on the number that one
person can request. We would appreciate a $5
contribution for each sales table.
We expect the small layout displays to share tables, so
knowing your space needs would help us organize the
space.
Food and Drinks
Note that food and beverages can be
brought into the Center. We have access to the
refrigerator and sinks in the kitchen, but no cooking is
allowed. Please – no alcohol – except that used in stains
for model building. We plan to have coffee and soft
drinks ($0.50) available.
Contests
Categories include:
Motive Power
Rolling Stock
Structures (only a limited amount of scenery allowed )
Dioramas
Small Layouts (operating dioramas)