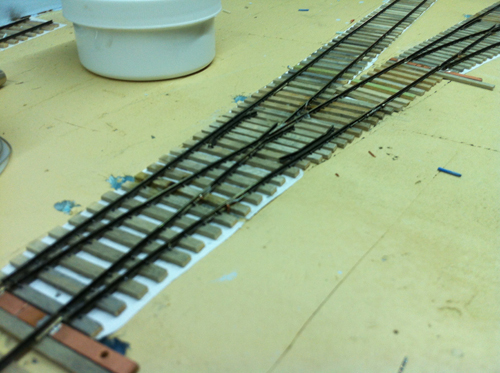 Progress has been slow. I decided to spike every tie for a more authentic look. the finished results are looking good but it is slow going. I decided to do some quick math to see how many spikes I would drive by the time I was done.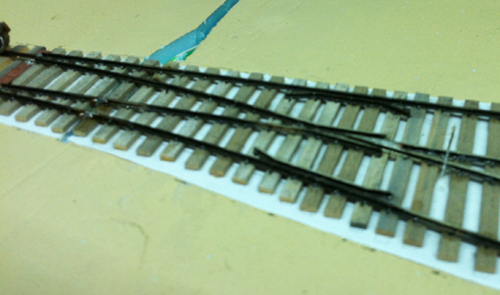 Here is the math:
194 inches total of track. this includes the main and all side track. On average I have 4 ties per inch. That equals 776 ties total. With four spikes per tie we arrive at the grand total of 3,104 spikes. Even if i average 100 spikes per day, it will take 30 days to spike all of the rail.
Since I did the initial track setup, I have been going back and adding all the spikes. So far I have all of the turnouts completed and am now slowly moving down the layout. I believe I am more than 50% done.
To breakup the monotony, I have started working on drawings of the hospital. this will be a very large brick building.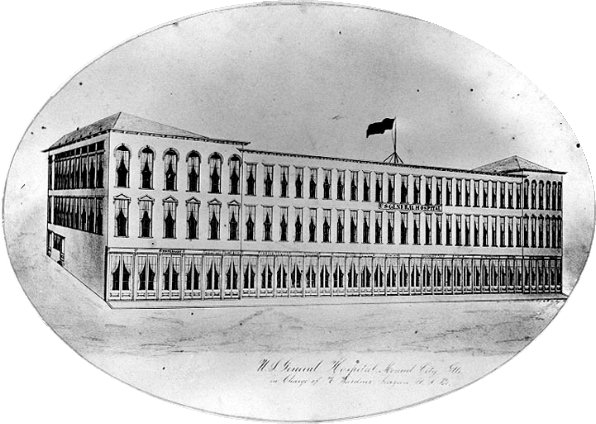 The building does not exist today. Some limited photos survive showing the building in later years as a canning company, furniture company and other uses.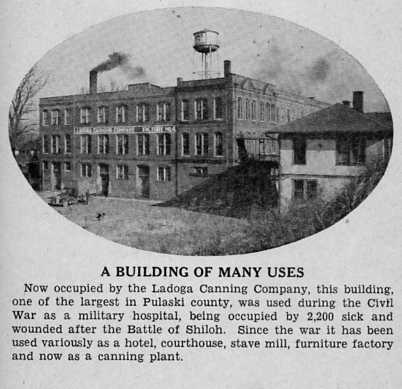 Later images of the building show only part of the original structure. When comparing the drawing of the hospital from the Civil War to the photo when used as a furniture company one can see that the building is much shorter and the corner structure is missing.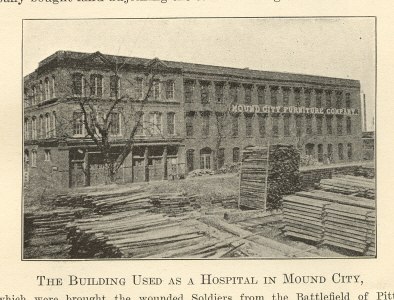 With just the portion of the building shown in the furniture company image, the building scales to 19 inches in length in HO scale. I will post more as things progress.