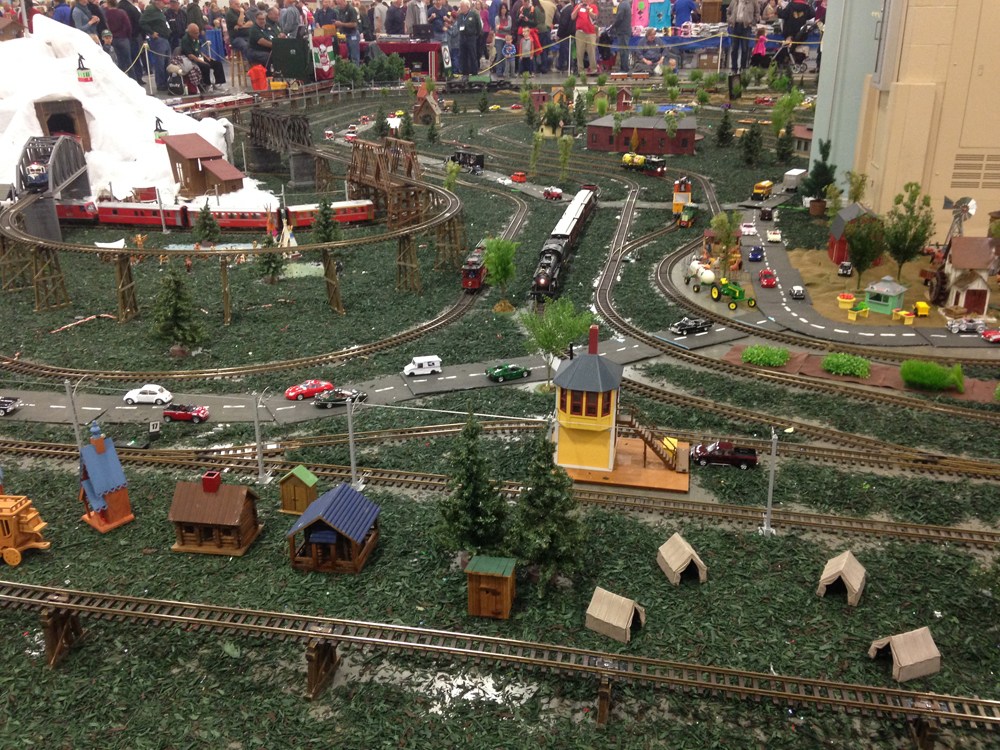 2015 marked the first time I had ever been to Trainfest in Milwaukee Wisconsin. I took the family and we had a very good time at the show even though some unplanned events kept us from seeing all of the show.  The following are some images of the layouts I saw at the show. These are the best photos I was able to get with just an iPhone.
---
This small layout was tucked away and may have been overlooked by many. I found it very intriguing.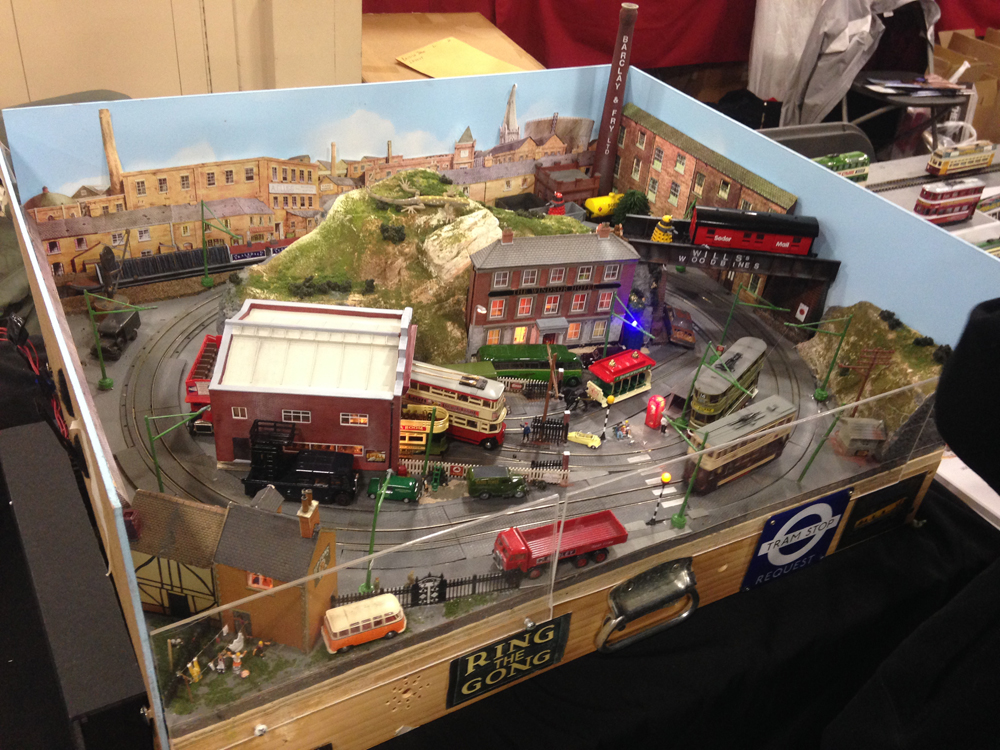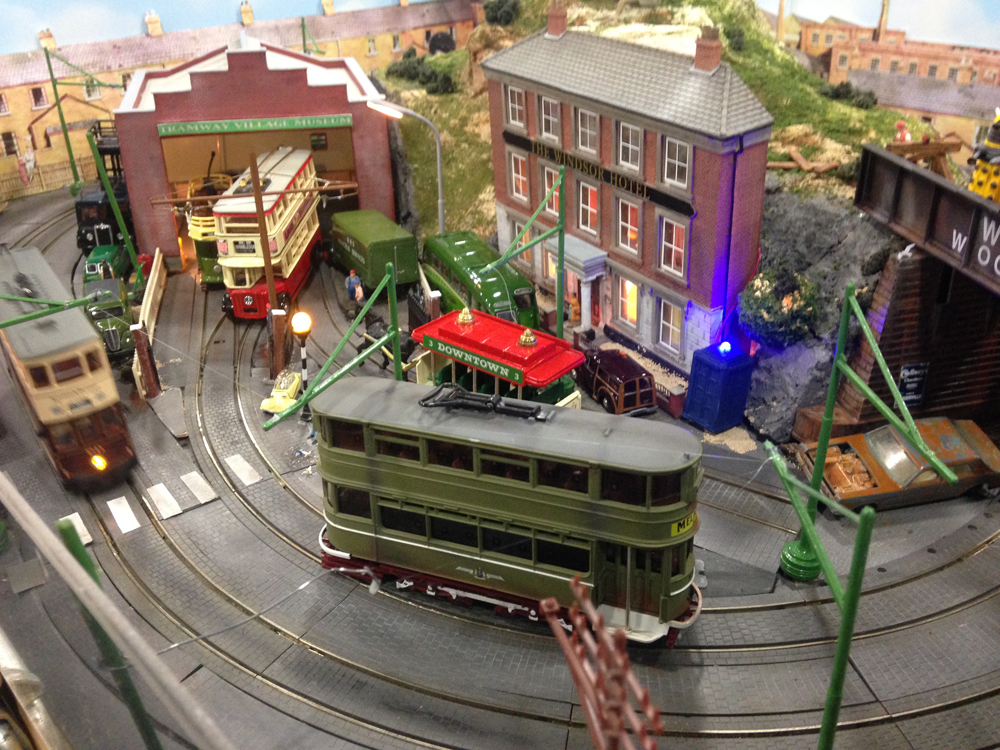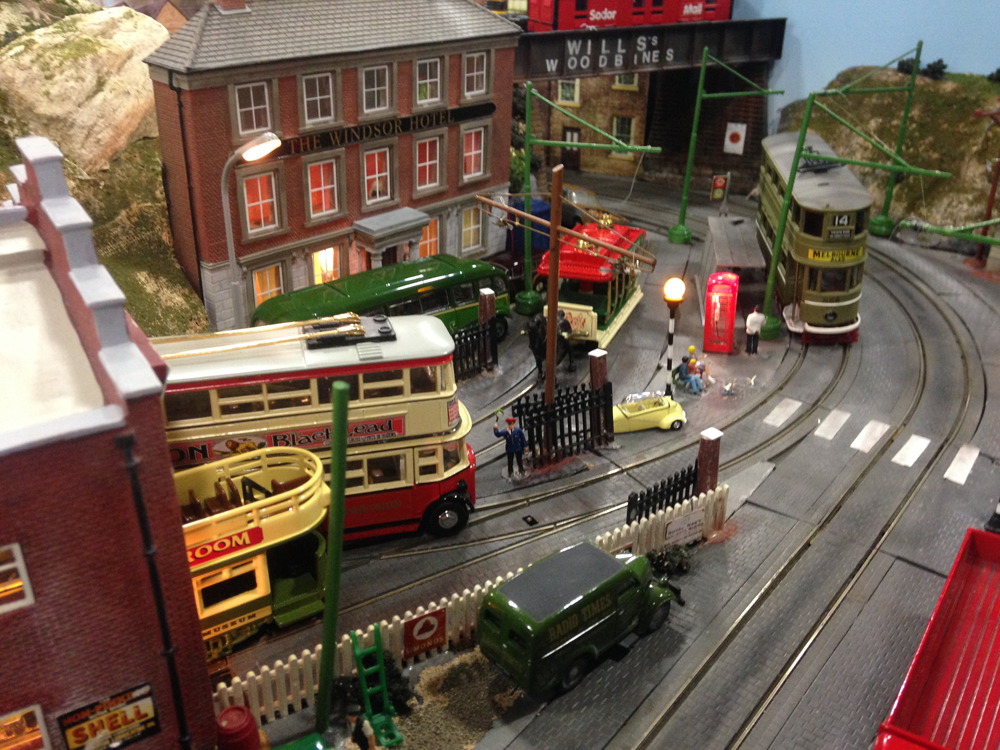 ---
This module from a larger layout featured a nicely detailed harbor scene. The water and bridges set it apart.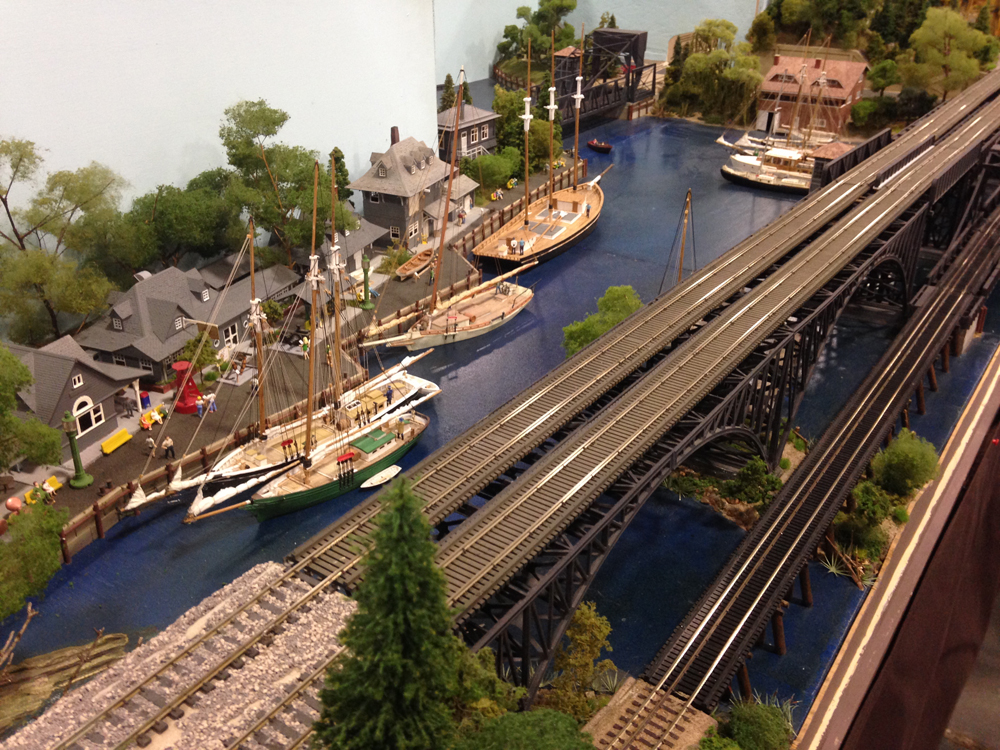 ---
I have seen layouts in suit cases before, but this one combined my other hobby with trains.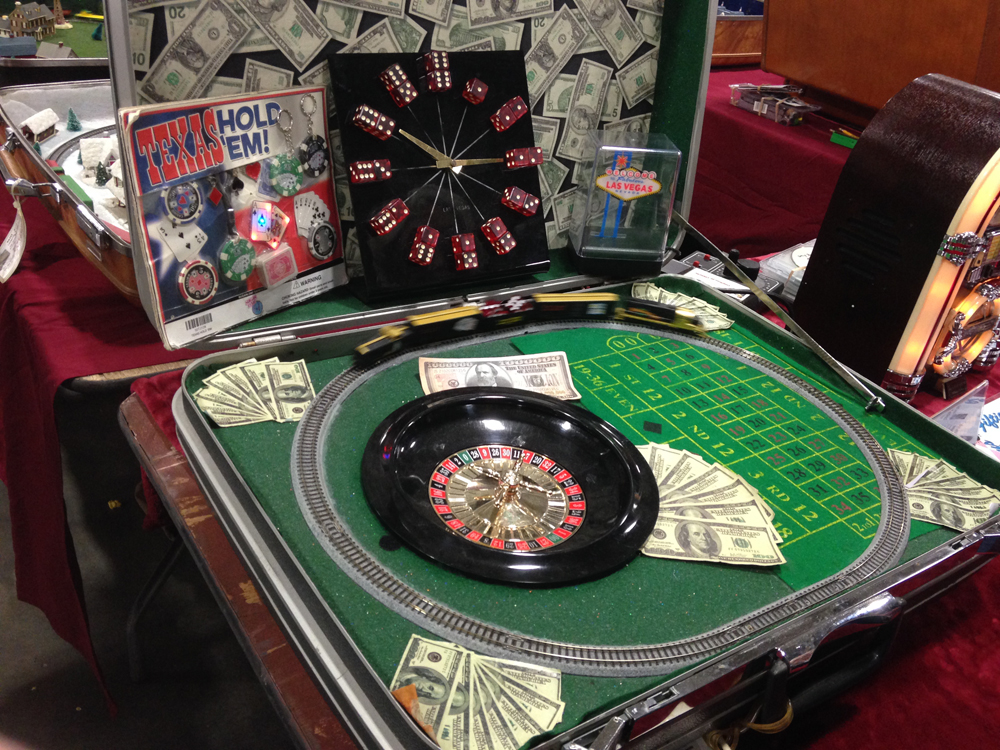 ---
My family had to point out that I seemed to resemble this affliction.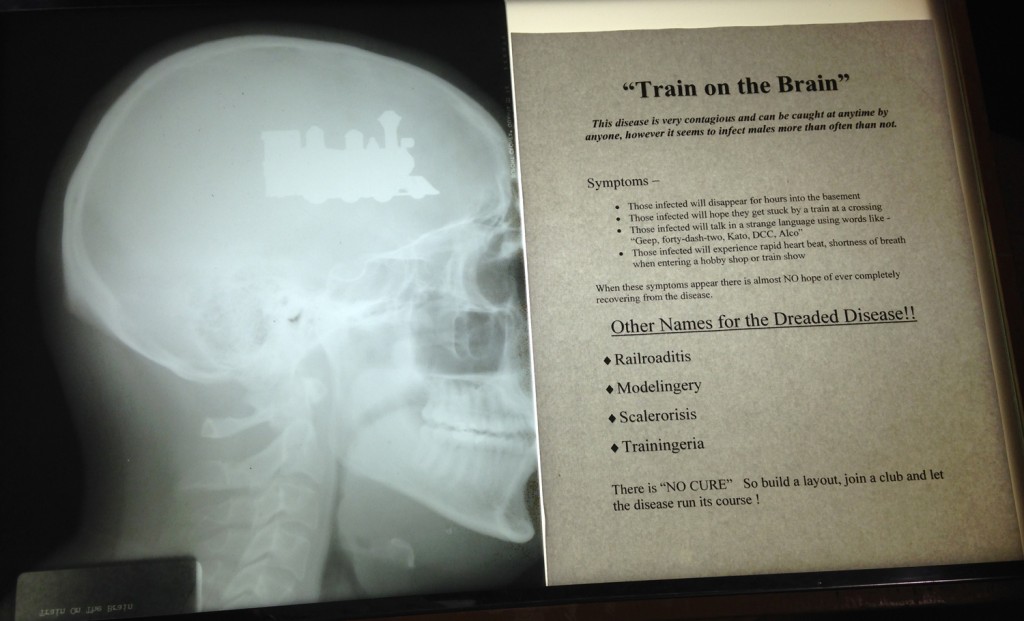 ---
This garden layout was very large and impressive. this view shows how far across this display was.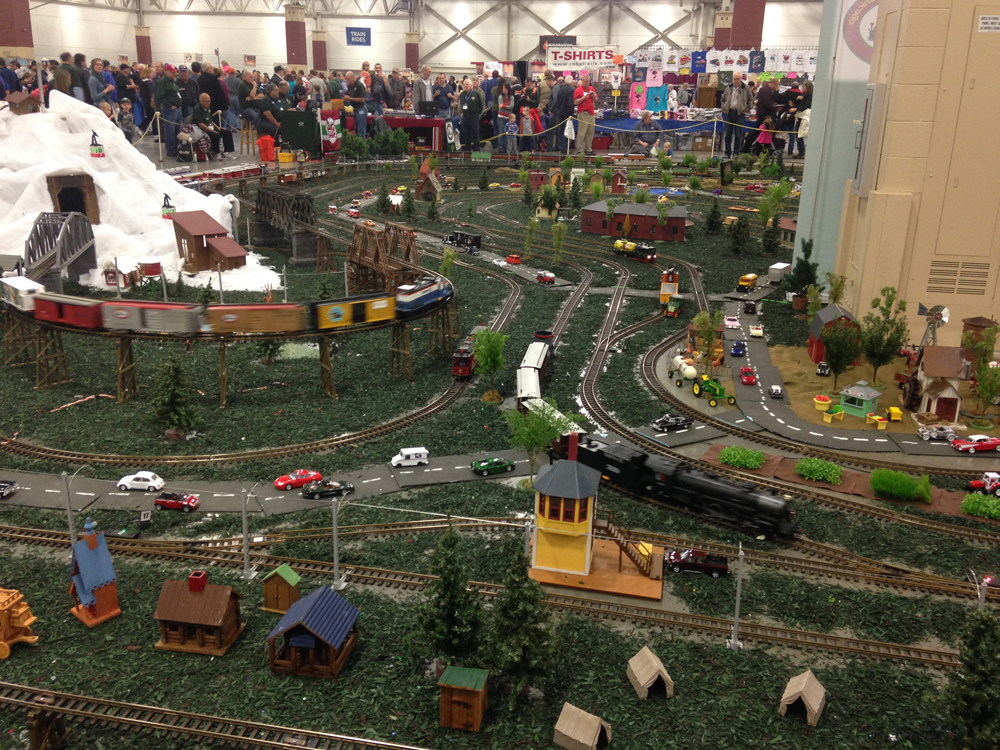 ---
And just for fun, there was this Tornado animation.