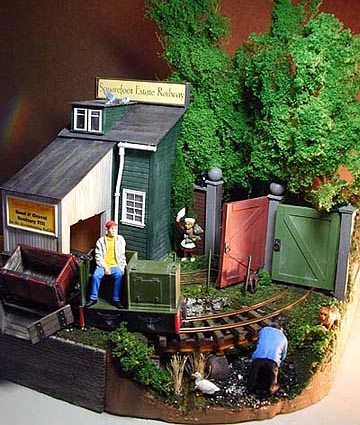 NOTE: Many of the sample layouts featured in this article were borrowed from Carl Arendt's web site. Links back to appropriate page on Carl's site have been provided.
Among North American Model Railroad Hobbyists, there is a predominant thought that a "real" layout is one that fills a large space such as a basement or, at minimum, a room. Anything smaller is considered less than a layout, to be shunned and the modeler should be encouraged to build a real layout. This thought process is perpetuated by books, magazines and the hobby industry as a whole. The industry would do much better to dispel this myth of bigger is better. In many cases this bigger thinking is and has been a detriment to the hobby.
A large layout takes:
Large space
Large budget
Long time commitment
A long time for payback (unless building bench work is your interest)
These few items of the large layout myth, has alienated would be hobbyists. The myth can also lead to common ailments in the hobby including:
Analysis paralysis
Over collecting
Assuming to much to handle
A large layout requires a multi-year commitment. With a commitment of this magnitude looming over your head, is more likely to contribute to over analyzing, over collecting and never getting to the enjoyable portion of the hobby you desire. A small layout does not carry the large burden, each step can be done in a reasonable amount of time and the expense can be managed.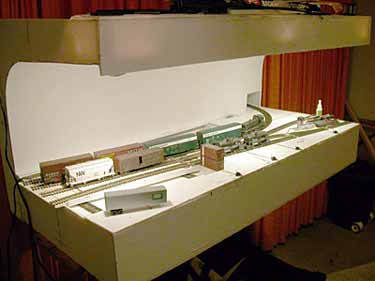 A small layout IS a layout
I have heard many people use terms such as diorama and display when referring to a small layout. These terms invoke the notion that the layout is something other than a layout, Minimizing the value of the layout. A diorama is a static model of a place or theme. A display can also a diorama but designed for viewing in a particular way as defined by the builder. A layout is an operating model railroad with an operational purpose.
There are many people (especially in the world of large layouts) who do not run their railroad from an operational aspect. This does not mean they do not have a layout. I think we can all agree, a piece of track with no scenery and a train on it that goes a couple inches is not a layout. Add scenery and a building at each end and you do have a layout. Why the difference? The layout now has purpose. It travels from point A to point B to service whatever is there. This is of course the absolute minimum of operation. To most this will get old very quick but it is still a layout!
Operations on the Small Layout
As descried above a minimum operating layout would be a single track from point A to point B. The two points could be a few inches or a prototype mile. The operation principle is simple, to move something from one point to the other. This is 100% prototypical and used on the largest of layouts. The difference with the small and the large layout is that these points are physically close together. Carl Arendt refereed to these as a Single Line Terminus. (SLT).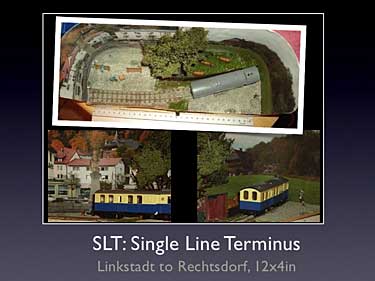 A step up in operations is the Pizza layout. A pizza layout is the layout that goes round and round just as many peoples first Christmas layout did. To many, This may be going backwards as it does not appear to have operations like the point to point line does. On the contrary, the pizza has continuous points of operation only limited by your imagination.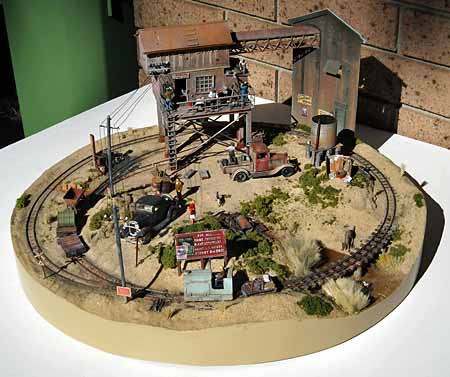 My favorite type of operation on a small layout is the puzzle. A puzzle is designed to take advantage of the small space and make switching challenging. Inglenook Sidings and John Allen's TimeSaver are examples of a puzzle. Puzzles can be prototypical especially when modeling an urban setting.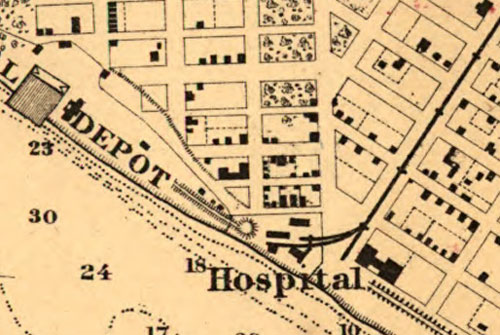 You can try your own skill on the virtual inglenook at Riverside Yard. If you are challenged by this virtual challenge, imagine how much fun it would be with a small layout with real cars. Additional puzzle layout variations can be found at Adrian Wymann's web site.
Some small layouts are designed for advanced operations such as Brooklyn: 3 AM, built by Prof Klyzlr, from Sydney. This layout is based on a real prototype and full of operations. The layout uses a "Phantom Layout" concept to help engineers feel they're running on the real thing. the full article explaining this operation can be found on Carl's site.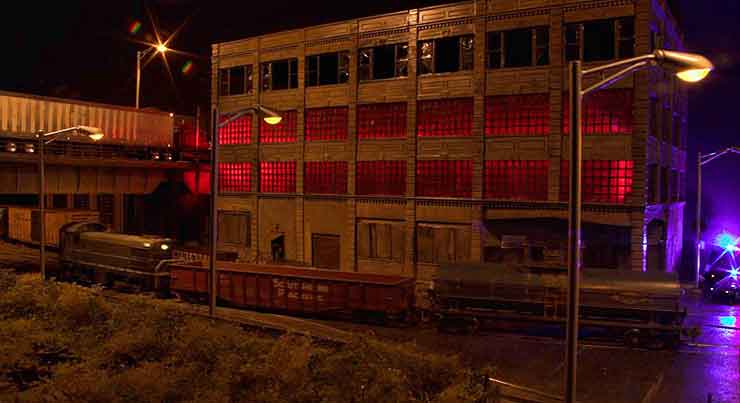 Carl Arendt has a page dedicated to showing ways to enjoy operating your micro layout! In the article he dispels the common misconceptions of:
Small layouts are too simple to be any fun.
Most small layouts are just switching puzzles.
Small layouts can't be operated like the prototype.
For those who still aren't convinced of the ignorance of this assertion, read on here.
Large Scales in the Small World
Another misconception about small layouts is that you must use N Scale to get as much in the small space as possible. A quick look at some of the best micro layouts dispels this myth quickly.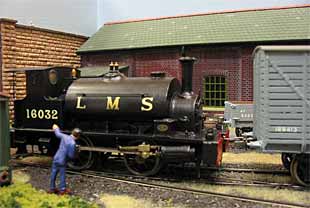 Gn15 has quickly become a very popular scale, especially for small space layouts. Proponents of Gn15 claim its large size makes detailing a pleasure, and its heft makes running a delight. For more on this scale/gauge combination, check out Gn15.info and the GnATTERbox. Other popular large scales for micro layouts include On30 and O14.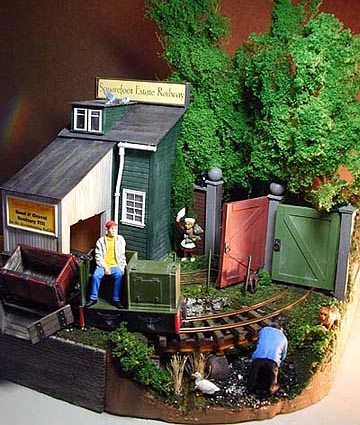 Attracting New People to the Hobby
Small layouts can be used to entice more people into the hobby. The old arguments about cost, space and time do not hold up. Costs for everything to assemble a small layout are just that, small. No need to collect a few hundred pieces of rolling stock or a fleet on locomotives. Actually, you can spend a little more for the finer item since you only need one or two. Scratch building also becomes viable because the scope of the project is small and the time can be afforded.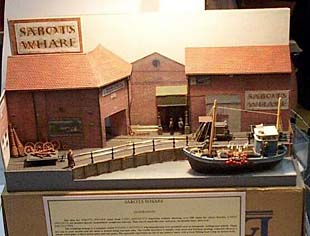 Even the smallest apartment or flat can have a micro layout (or three or four). Micros are so small they can be anywhere, even part of the furniture. Some of the fun sizes include: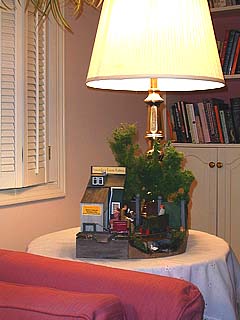 In Europe, train shows are not run as flee markets with just a couple local modular clubs setup for running. They are  showcases for the modelers with layouts designed for display to the public. Shows like this would go a long for the hobby in North America. There has been much activity in the Yahoo Small Layout Design Group to try and put together such a show somewhere in North America. I wish them luck on putting it together.
For more information on small and micro layouts see the following links: