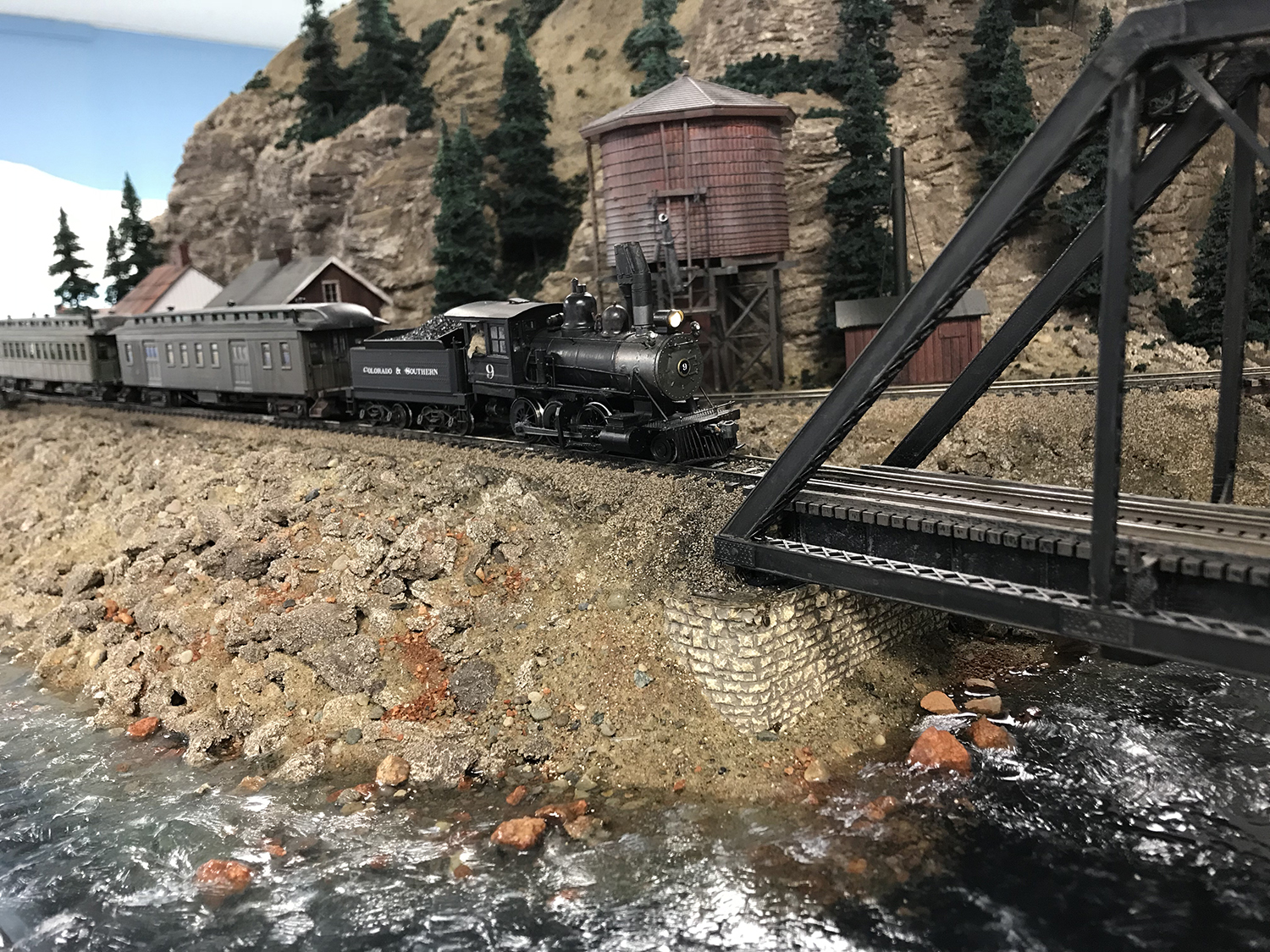 Although this blog is mostly about small layouts, this week I am sharing my experience with operations on Doug Tagsold's Colorado & Southern layout. Doug's layout fills about 75% of his basement so this is not a small layout by any means. Doug tries to hold an operating session each month and for the last year has been inviting me to attend the sessions.
I have to admit, I was a complete novice when it came to operations on a large layout running multiple trains and using a dispatcher. I had read on it, but it is nothing like doing it for real. Doug and his crew have been very patient with me and I really appreciate that.
Doug has been putting a lot of time and effort into his layout and it is really becoming a work of art. I have traveled the area of Colorado he is modeling and have to say, he is getting the scenery right. This week we saw a new prairie scene for the first time and it looked very good. The following videos are from the operating session held August 3, 2017.
Locomotive #73 leads train #45 Westbound for Central City.
Locomotive #73 continuing up the valley toward Central City.
Locomotive #73 now leads train #46 Eastbound across the high trestle after completing work at Central City. #46 is headed back to Denver for the night.
#46 heading East back to Denver.
#46 passing extra Extra 72 on the siding.