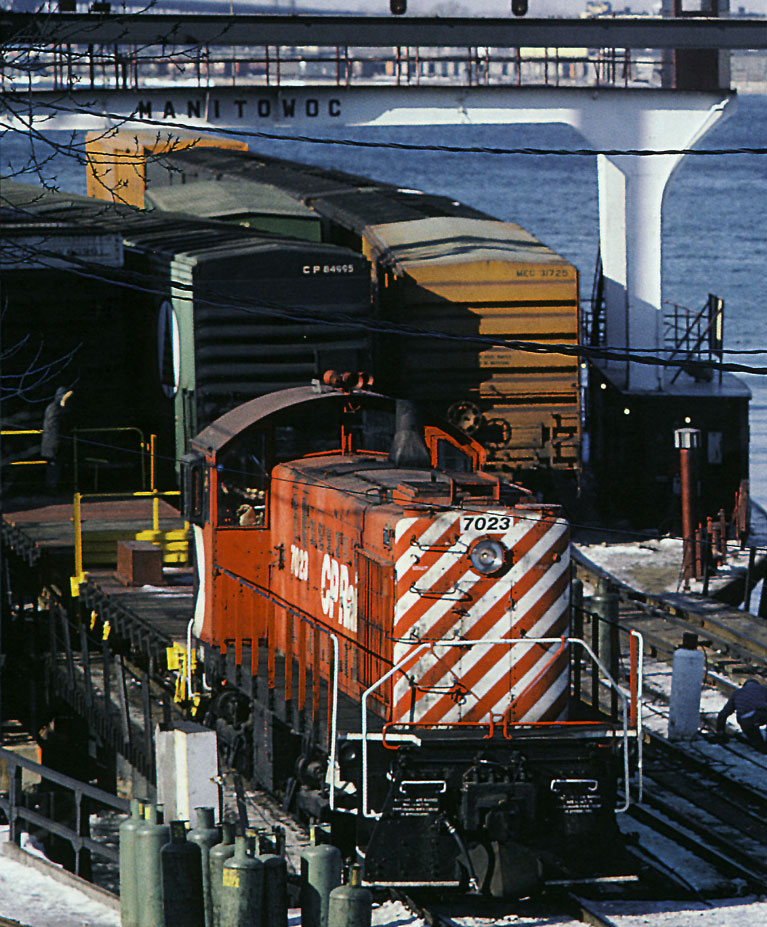 In 2011/12 I built my first Free-mo modules and joined the SE Michigan Free-mo group at the 2012 National Train Show (NTS) in Grand Rapids Michigan. We had modules from Minnesota, Wisconsin, Michigan, and Massachusetts. With the large number of Free-mo modelers who came together to at NTS, we were able to field a very large layout. Very high quality modules were brought by all the participants.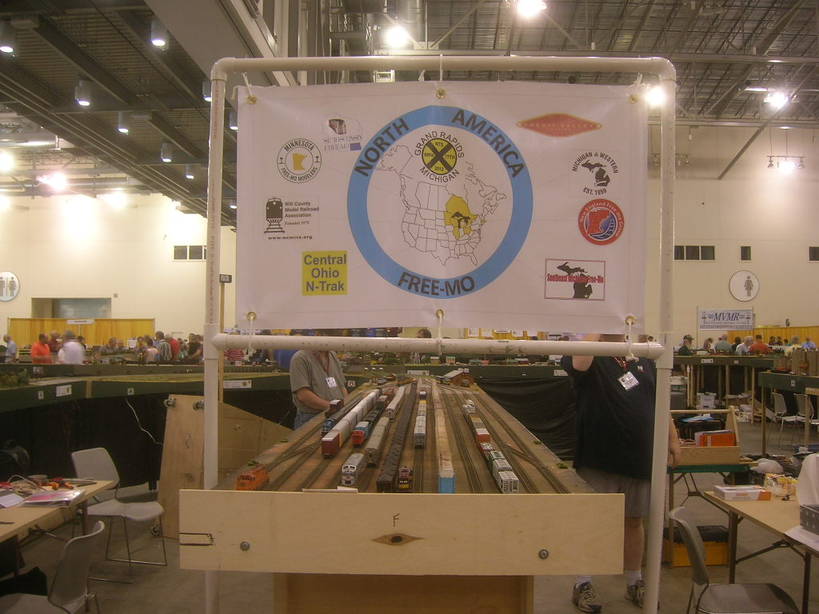 The conversation has just started for the 2014 NTS and many are already planning to join again in Cleveland Ohio. Although I have two modules presently, I am looking at the possibility of building another just for the 2014 NTS. The prior modules were very simple and were just to get my feet wet in Free-mo. My next modules will need to bring more to the table. These ideas are for something that will have more interest and provide operations and traffic to the layout. One idea is for a Rail-Marine Operation.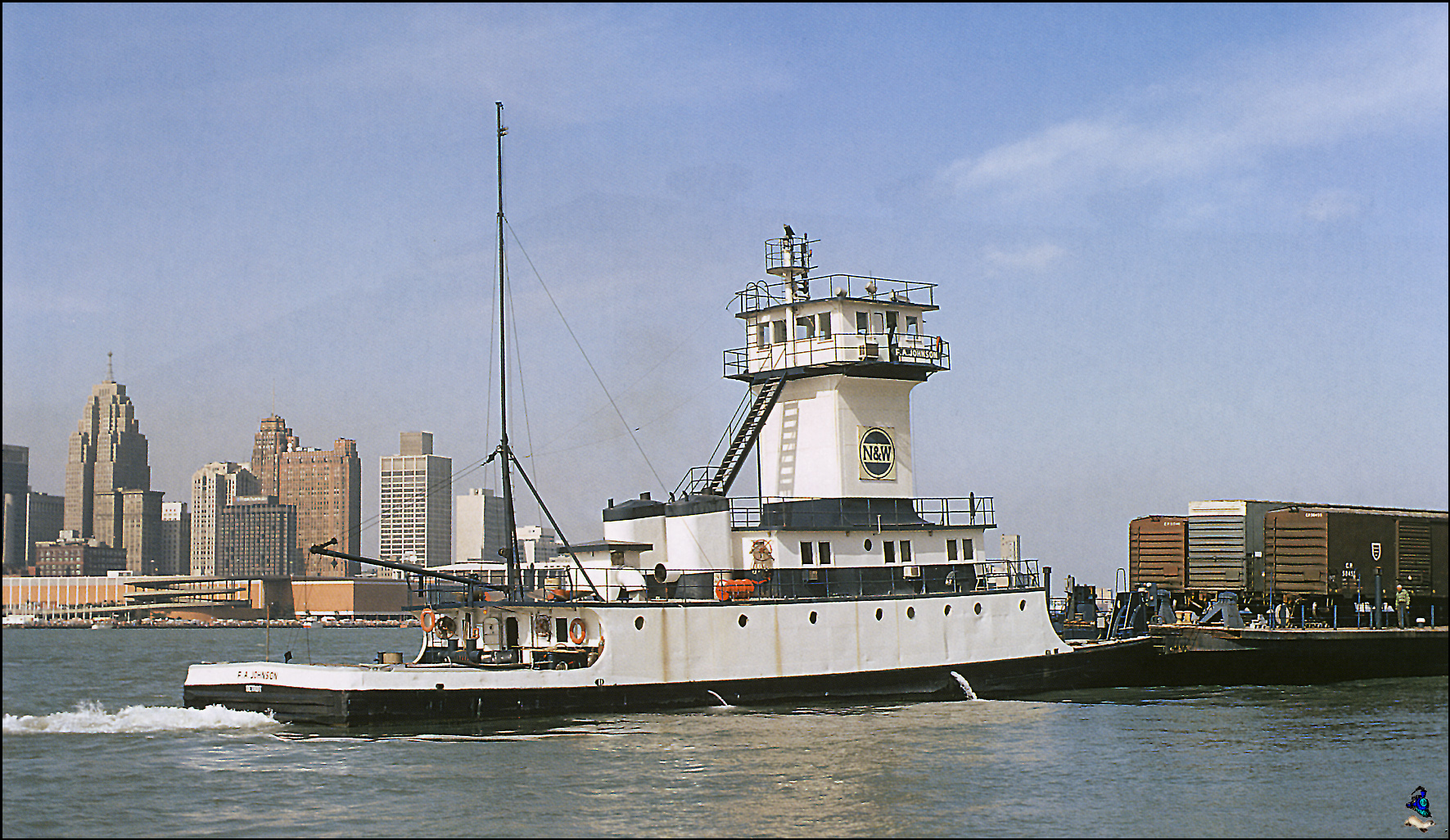 As a youth I remember watching the Norfolk and Western running a ferry (carfloat) service across the Detroit River to Windsor Ontario. These ferries were in use for excess dimension loads and hazardous materials that could not pass through the tunnels at Port Huron/Sarnia and Detroit/Windsor. A new tunnel was built under the St. Clair River by CN, while the CP tunnel at Windsor was enlarged, thereby eliminating the need for the ferries. The CSX ferry was a holdover from Pere Marquette days, and the NS operation was inherited from the Wabash. CN and Grand Trunk also had a ferry at Port Huron/Sarnia. At Detroit the NS served both CP and CN at different slips in Windsor.  All this is now gone, but you can view a video sample of the operations at Detroit/Windsor and Port Huron/Sarnia.
Introducing a ferry interface into free-mo would add an interchange and some interesting switching operations. Operations for a can be more challenging than you might think. The float/ferry must be loaded and unloaded in a manner that does not cause the barge/ferry to list too much to one side or it could roll over. In watching the video, you will see that the barge is loaded from the center to the outside and unloaded in the reverse manner. Car weight is a factor as well, they must also be placed in a manner that spreads the load and balances the craft.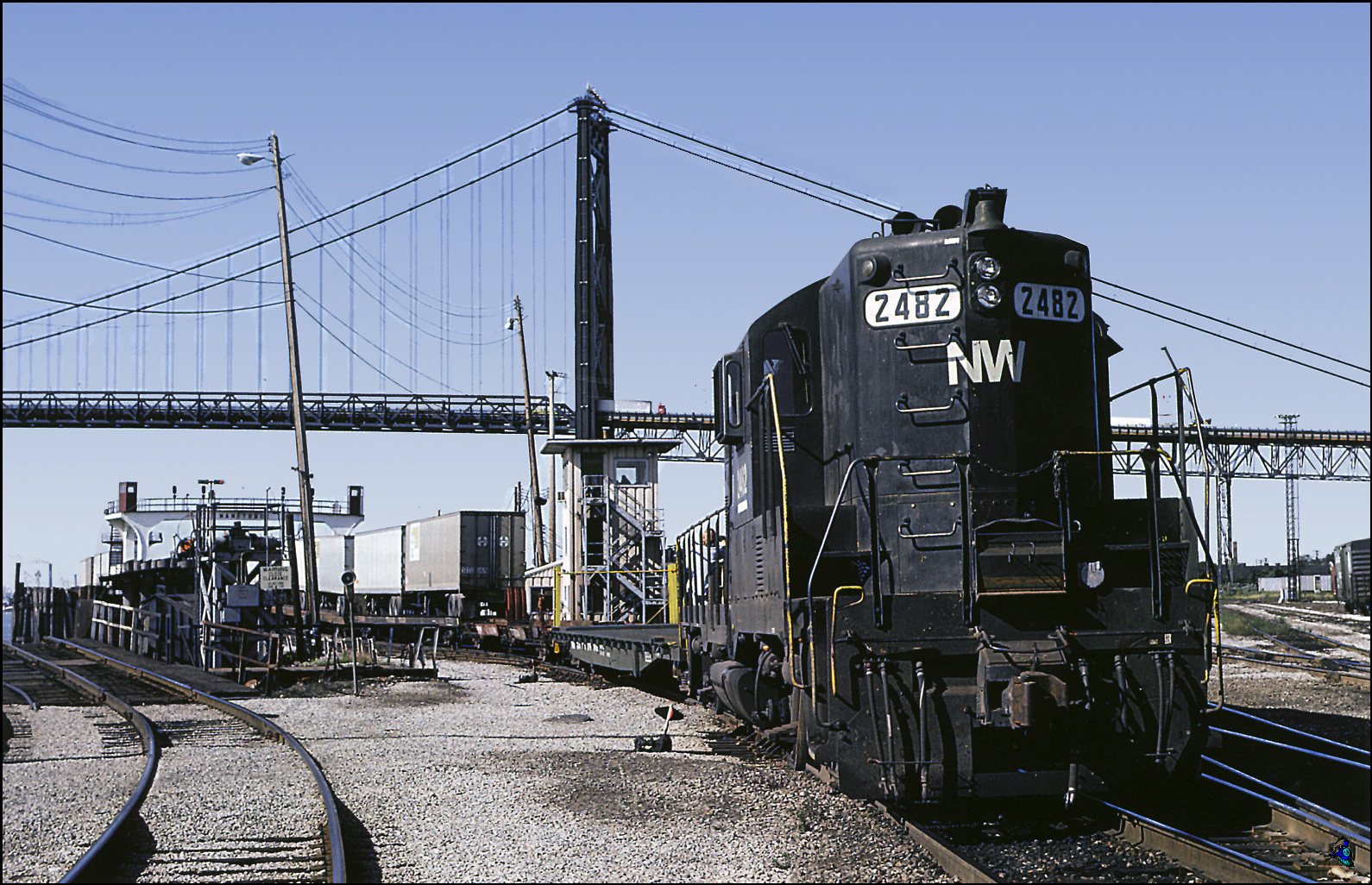 No commercial models of the NW (or CSX) ferries and aprons exist to my knowledge. Walthers in the past has made a carfloat and apron that are based on east coast operations with three tracks. The Detroit River crossings used three track aprons and older Ferries converted to barges. For ease of construction and space saving, I would use the Walthers versions.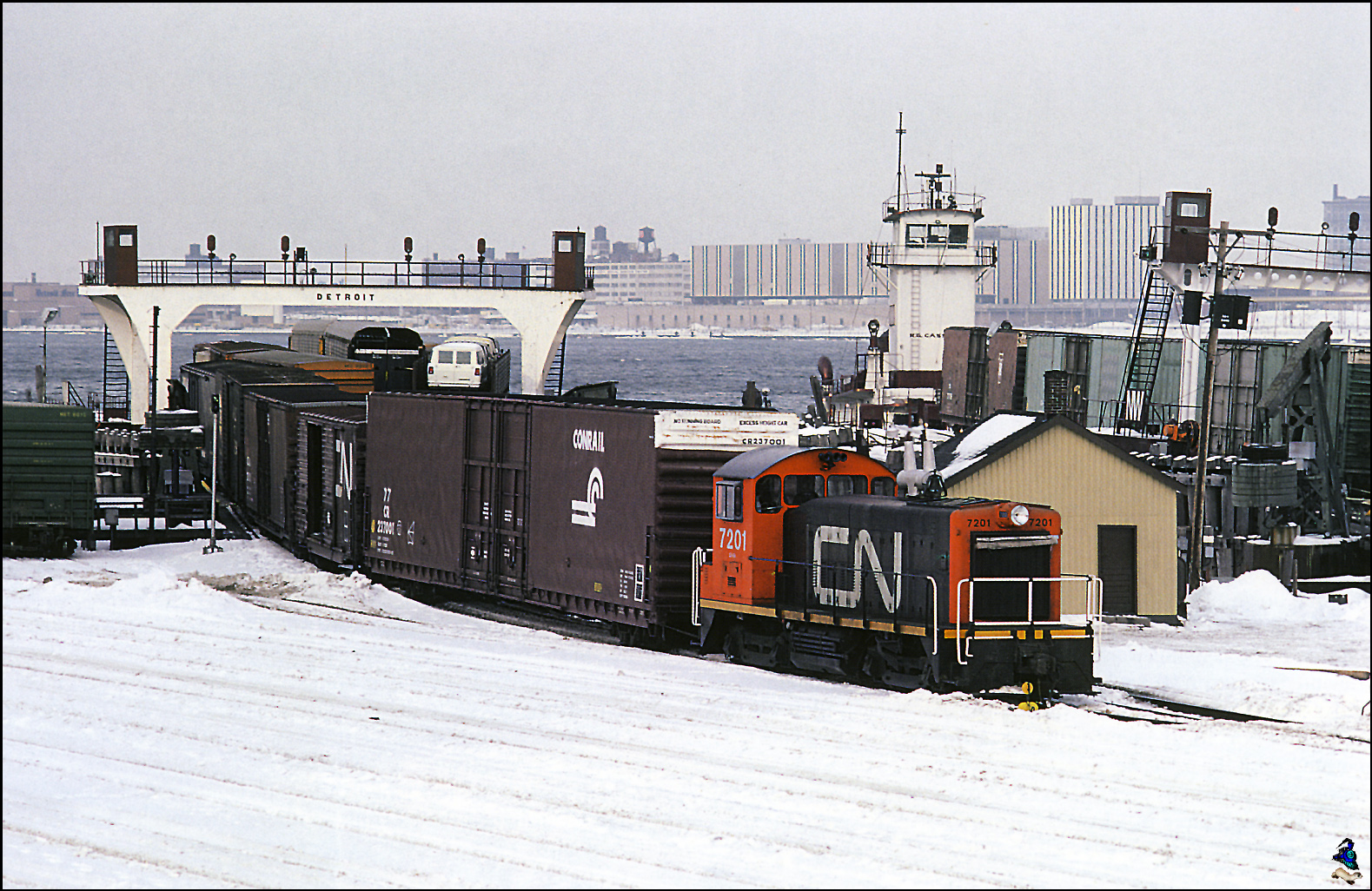 Using the three track carfloat, we will need at least a three track yard and a long lead track. The barge is 39 inches in length and we will assume the longest string of cars will be about 36 inches long. The lead track and each of the yard tracks will need to be at least this long plus the length of the engine and one idler flat car. Total track length is therefore estimated to be 50 inches.

With the above dimensions above and assuming all module sections will be no more than 48 inches long, we will need at least three sections for a total length of 12 feet minimum.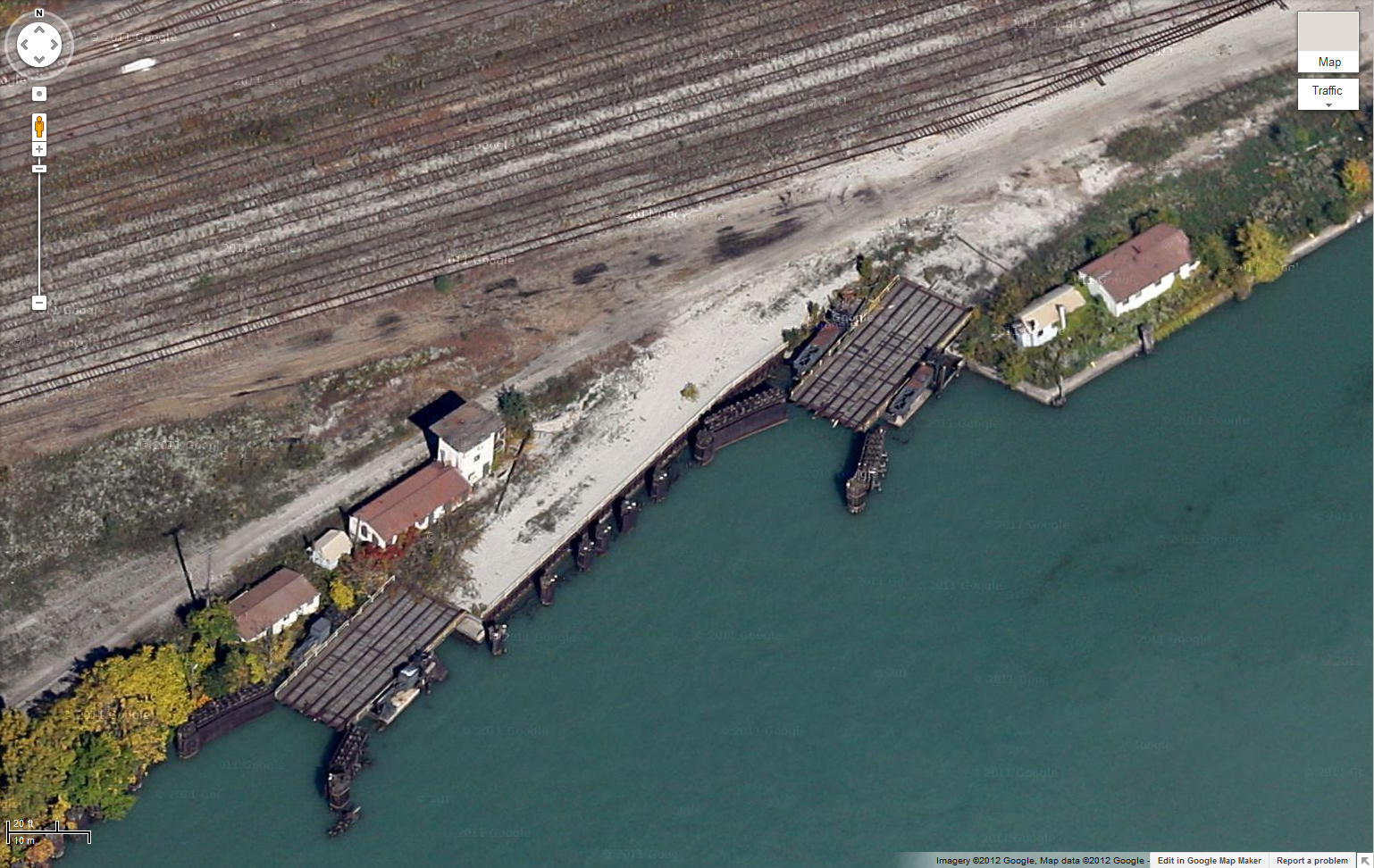 Although the rail-marine operation has a lot of potential, it will be large and require a lot of track to complete. This is just one of a few possible modules I may construct. More to come soon.