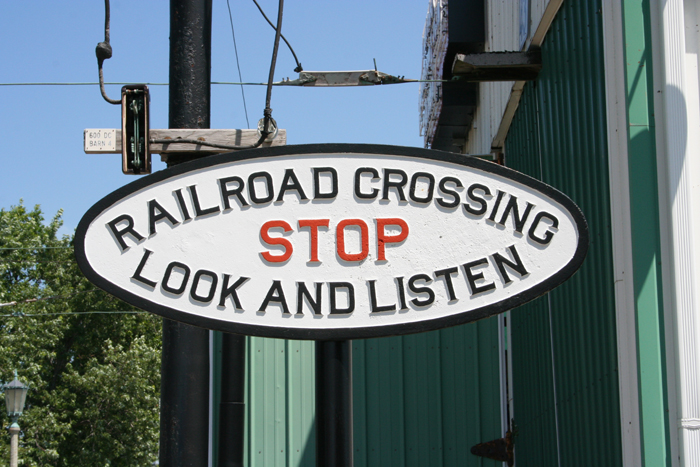 I enjoy modeling but since I stopped being a lone wolf, I have begun to enjoy the hobby more than ever before. Since joining the SE Michigan Free-mo group I have attended a number of shows. Each show is fun with new people and new friends at each event.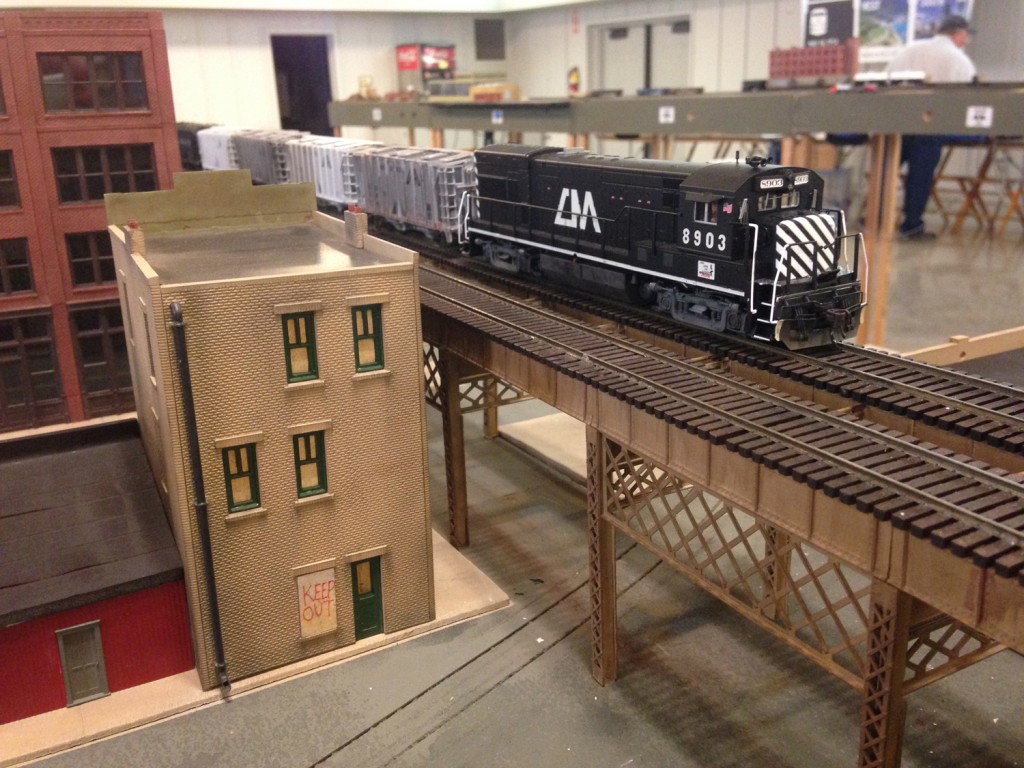 Action on a module from the SE Michigan Free-mo Setup at Crossroads Village and Huckleberry Railroad Railfan Weekend
This year I am starting to give clinics on some of the items I have shared or experimented with. I find that the interaction has enhanced my awareness of the broad spectrum of ideas, personalities and modeling styles. The internet and hobby magazines are great source, but talking to those who take a direct interest in what you present and the interaction it brings is another dimension.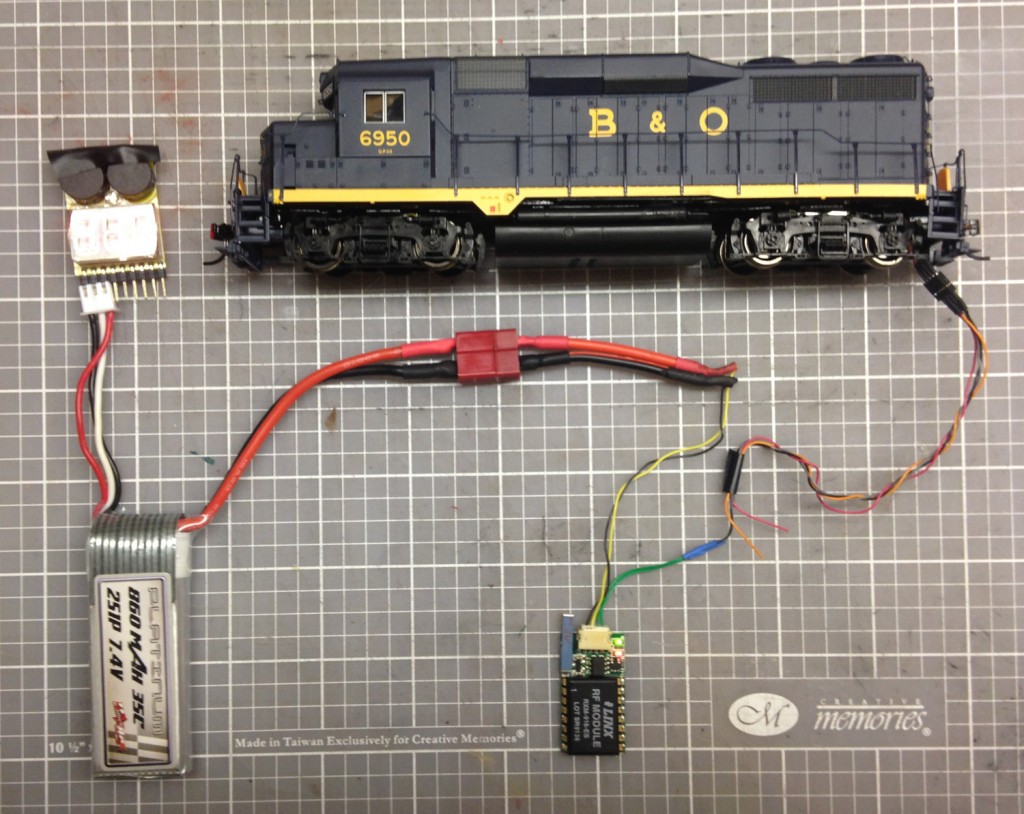 I highly recommend that others get involved and join in the interaction. One added bonus when you volunteer, is sometimes you get access to some areas not normally available to the public like I did at the Crossroads Village and Huckleberry Railroad Railfan Weekend.
A tour of the back shops revealed the remains of Quincy & Torch Lake 2-6-0 #3 built by Brooks in 1894. Unfortunately the frame is so badly worn from its years of service that it will never run again. Plans are to do a cosmetic restoration for display only.