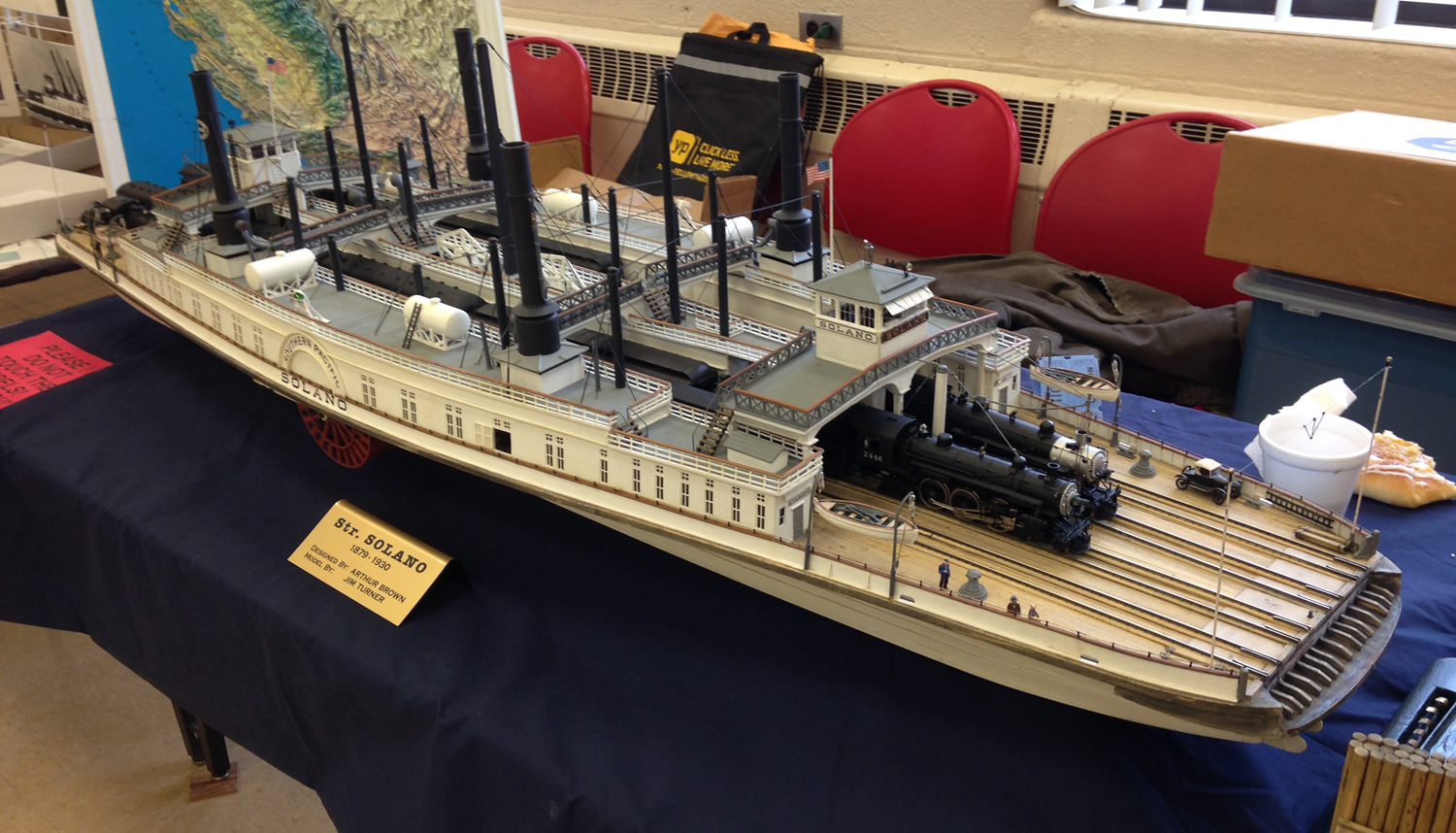 As part of the Rail-Marine theme this month, we present here the model of the Steamer Solano which was present at the 2014 NMRA NCR Division 6 Model Railroad Show & Workshop.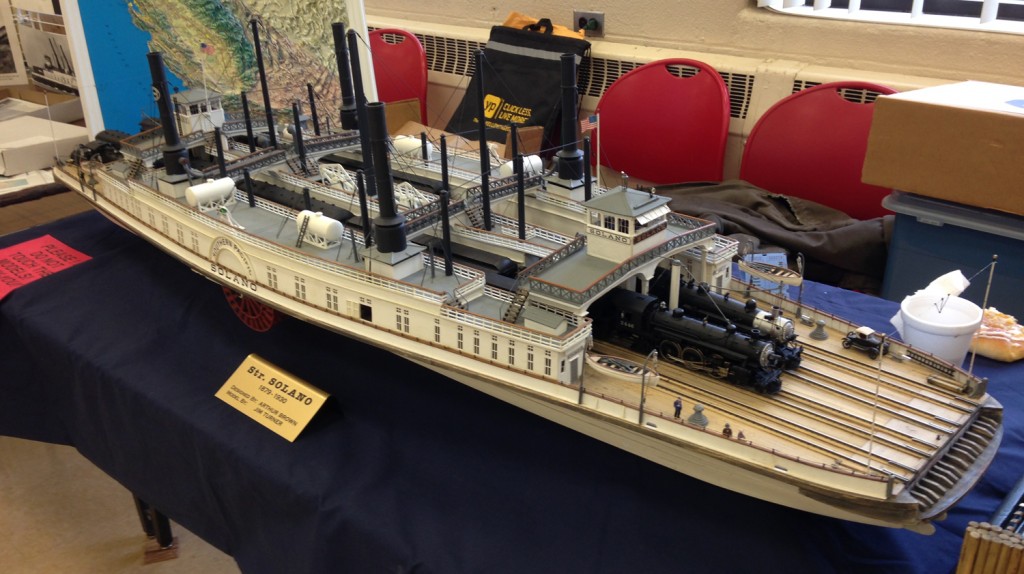 The Model is by Jim Turner and represents the Solano which operated across the Carquinez Strait between Benicia and Port Costa, California in the area of San Francisco Bay. The Solano was a very large railroad ferry built as a sidewheel paddleboat by the Central Pacific Railroad.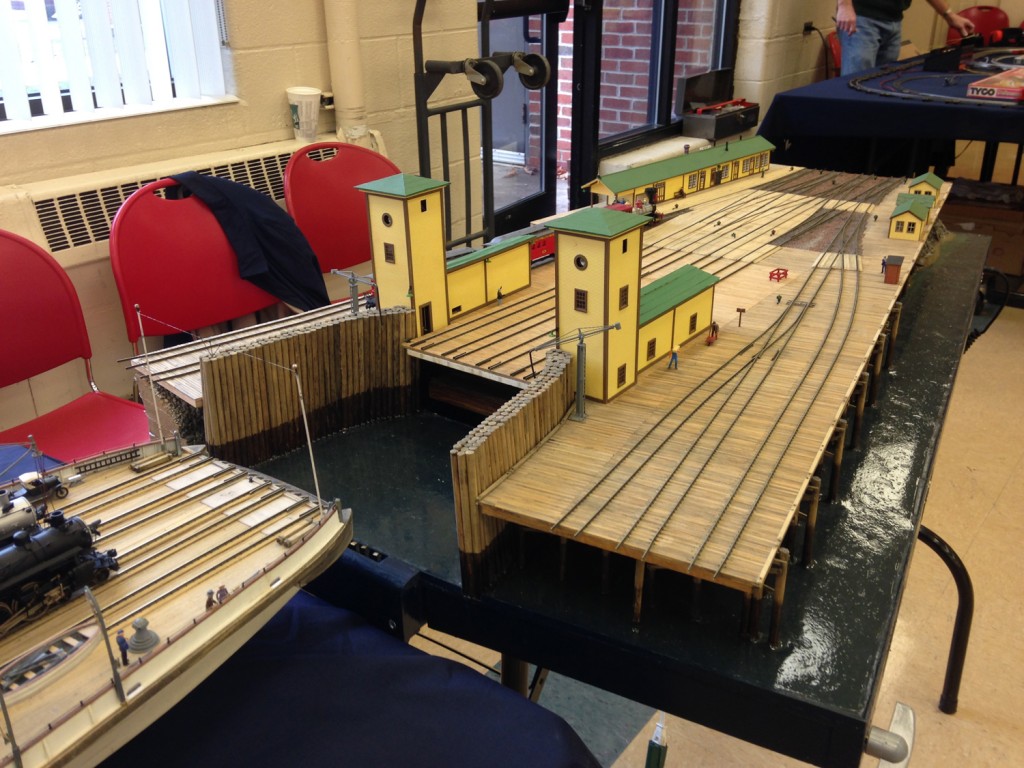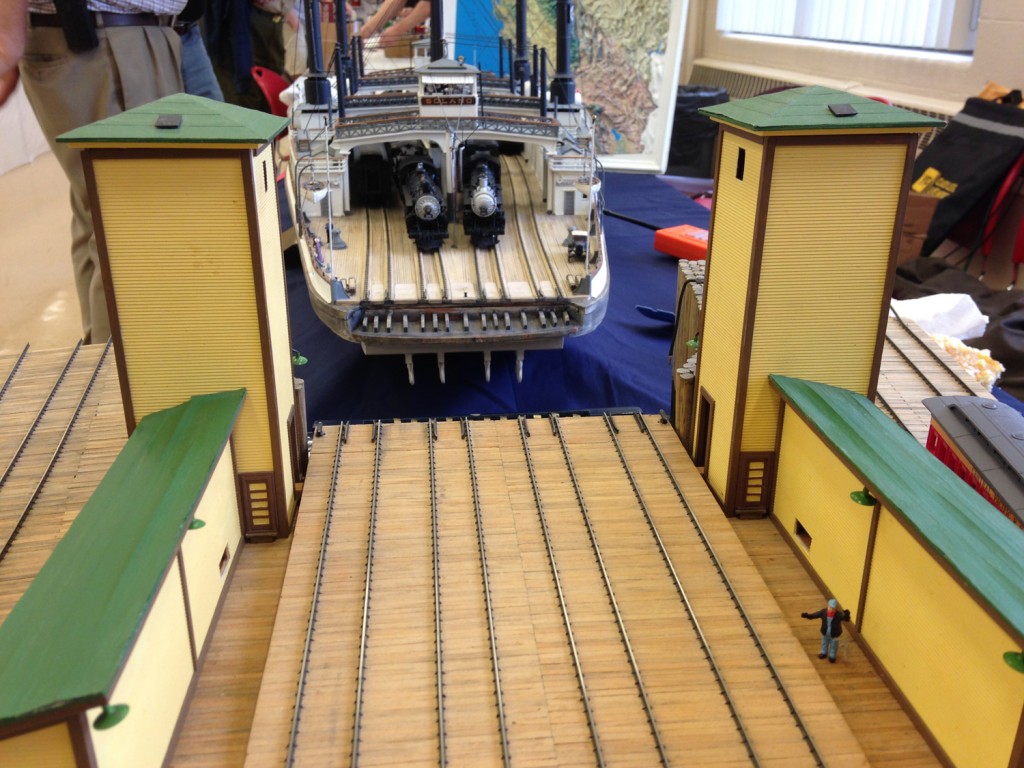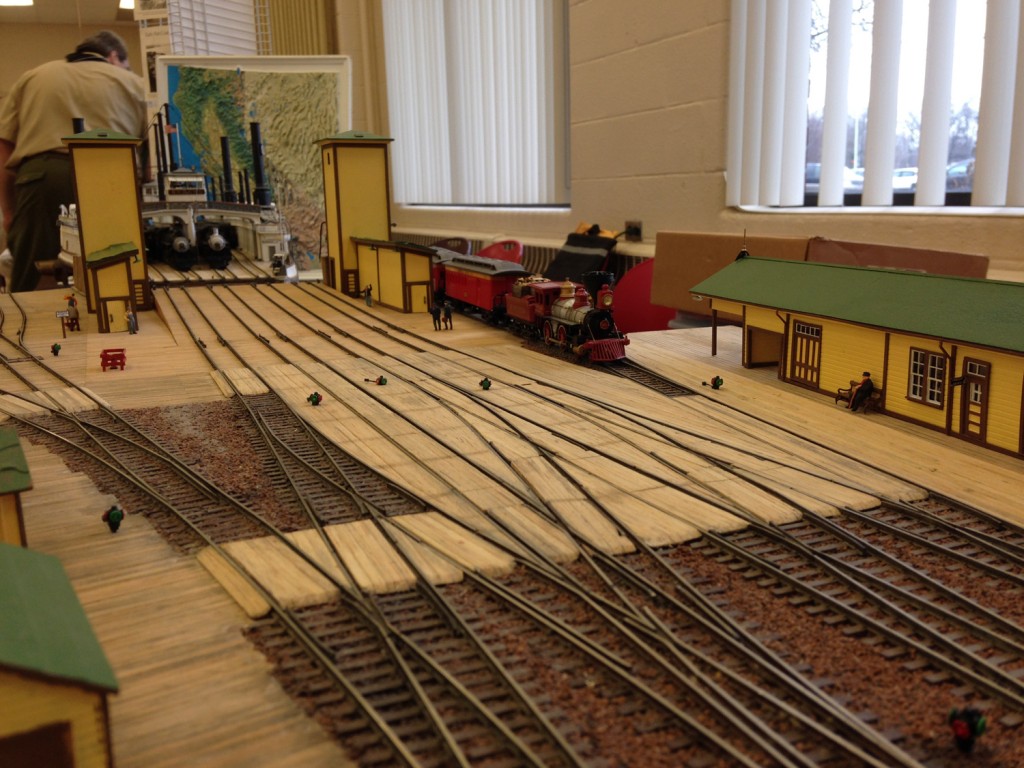 The Solano was built in 1878 and operated until 1930.  She was 424 feet long and 116 feet wide. She was capable of carrying entire passenger trains or a 48-car freight train and locomotive.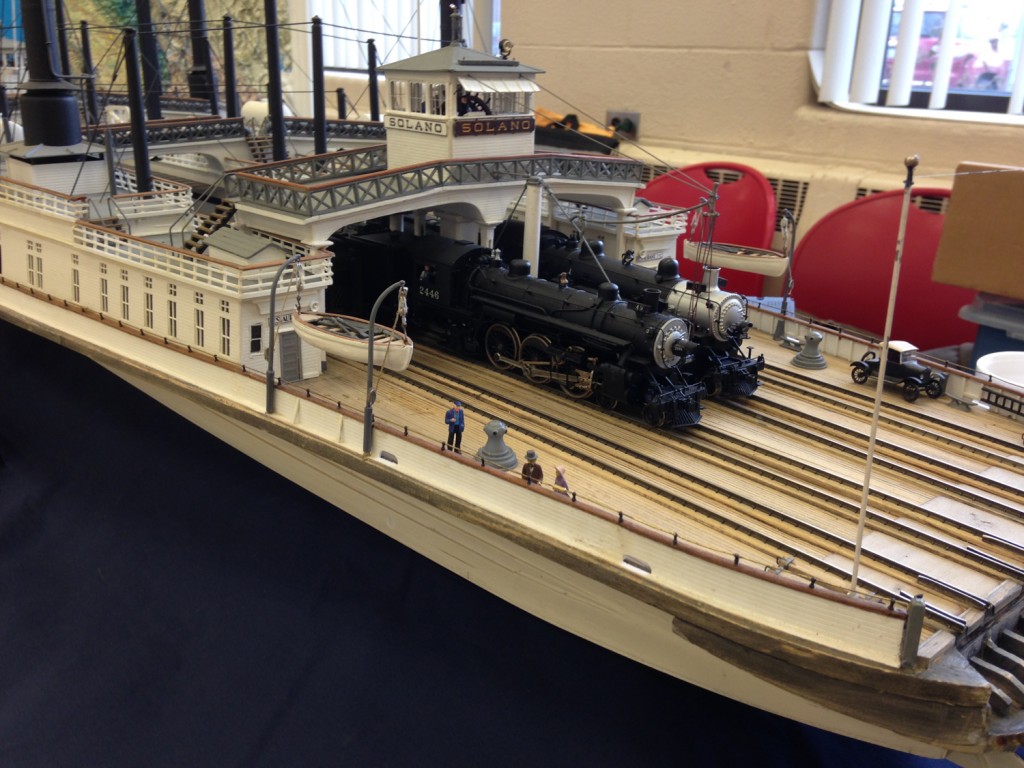 The Southern Pacific Railroad constructed a new bridge in 1930 which made the Solano obsolete. She was later scuttled to create a breakwater in the San Joaquin River near Antioch, California. Her remains can still be seen today.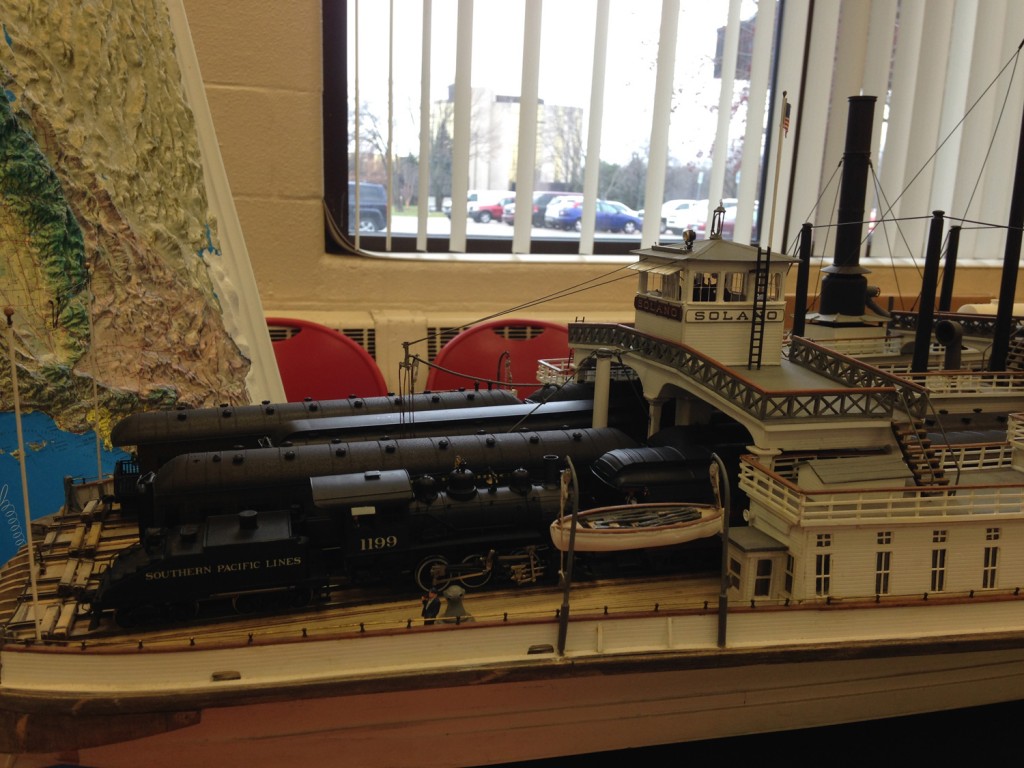 More information on the Solano may be found at http://cprr.org/Museum/Solano/.