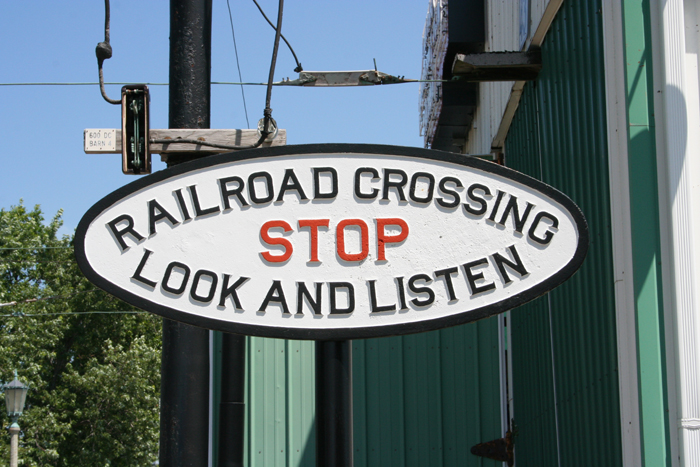 As I have stated before, I used to be a lone wolf and kept my modeling to myself. Over the past year I have met a few new friends through free-mo and through this blog.  One new friend is Jim Isley.
Jim contacted me a few months ago about one of the articles in this blog (Peshekee River Railroad). Jim had visited the old right of way of the Iron Range and Huron Bay Railroad. He decided to investigate the railroad and found this blog. Jim contacted me and was real surprised to find that i lived just 15 minutes from him. it wasn't long and we got together.
The first time I met Jim he brought a unique piece of railroad history with him. Jim brought a piece of strap iron from the Palmyra and Jacksonburgh Railroad. It seems Jim farms property adjacent to the old right of way and he and his family have been digging up cast away pieces of strap iron for years.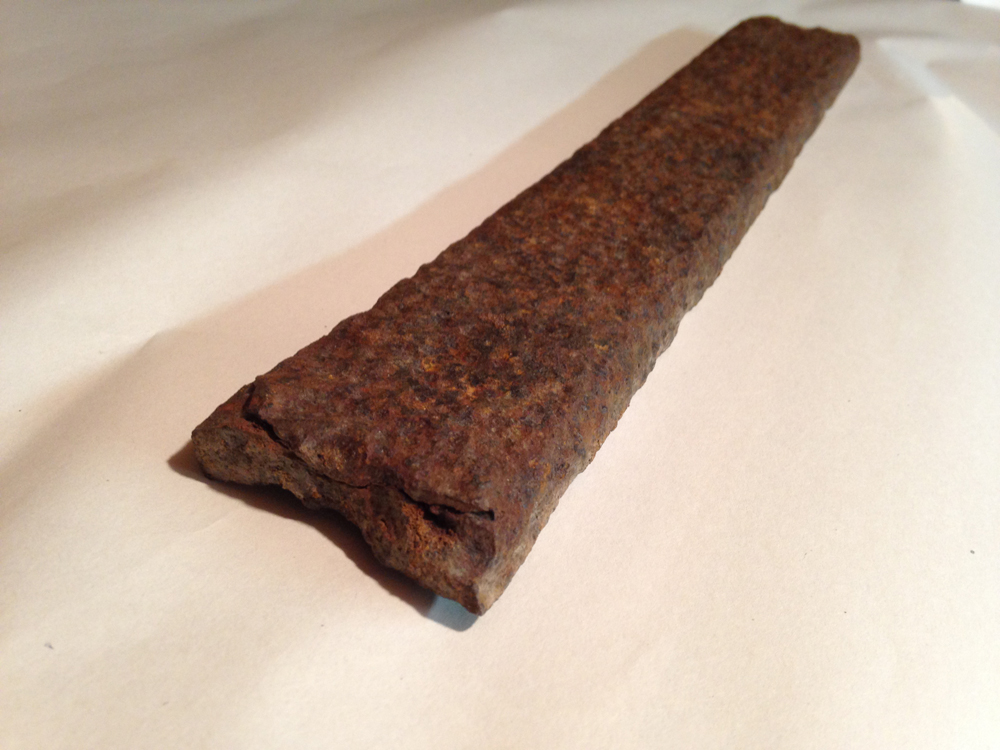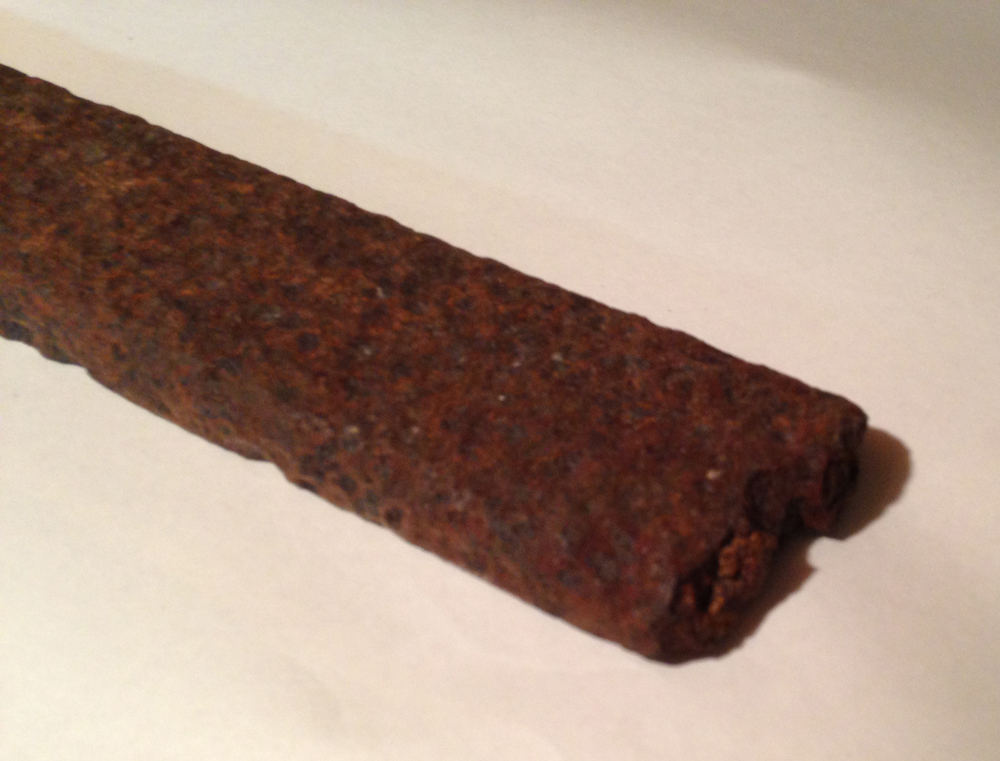 After my first meeting with Jim, Jim introduced me to additional modelers in the area. I never knew so many lived so close. To date I have met several other accomplished modelers and have joined them in operating sessions on a local layout.
To those of you out there who are lone wolf modelers, no matter your skill level and no matter if you do not have a layout yet, get out there and meet people. You never know what interesting people and surprises lurk just down the street.