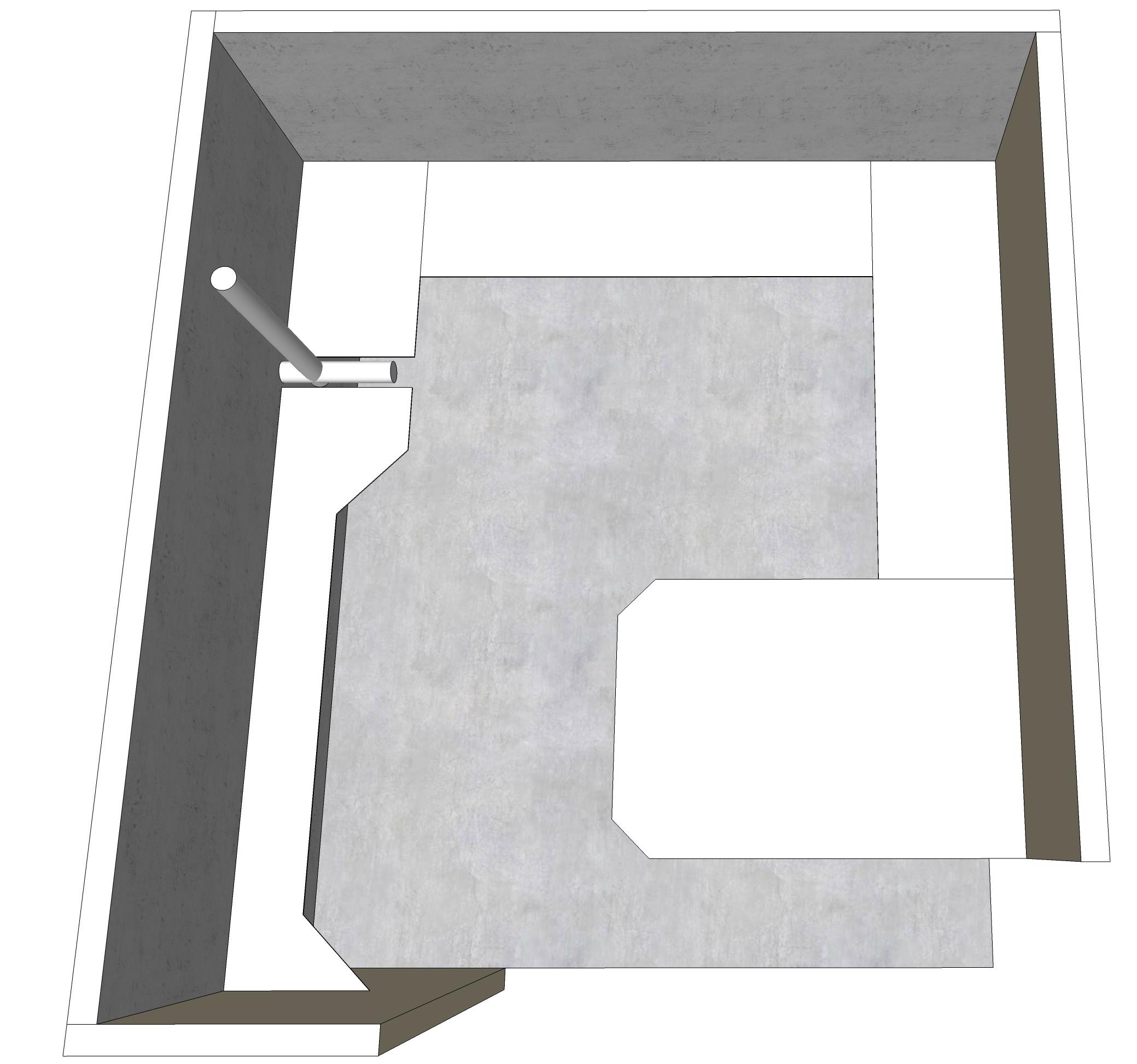 Sometimes you just have to learn the hard way. My original Peshekee River Railroad design located  the layout in my basement workshop. Now I do wood working so this was not a good idea. I had thought that by creating a shelf layout that enclosed the layout and prevented dust would be a good idea. The problem is that construction takes a long time and I need to use my workshop. Oh that dust was piling up and it was "heck" to get rid of it.
As a result, I have resolved to remove the layout from the workshop. I have a room I can clean out and it already has bench work from a plywood pacific layout I never finished. I left the bench work because it was perfect for storage and as a painting area. The only issues with the space is the ceiling height and the pluming stack. I think these are smaller concerns than the dust issue.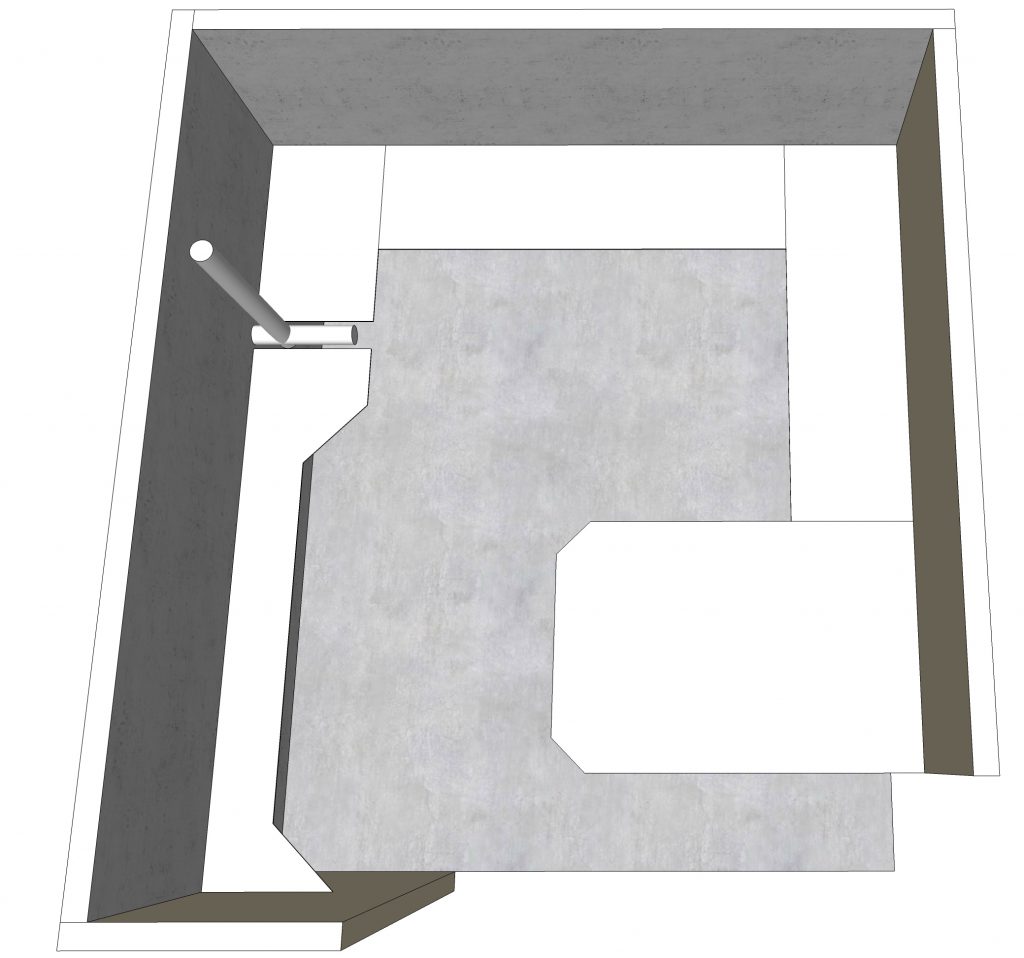 I want to keep the bench work as is and design the track to fit. The current area is 130 inches by 133 inches. The peninsula juts out from the wall 70 inches and is 48 inches wide. The rest of the bench work is 24 inches deep except for the narrow part across from the peninsula, that is 12 inches.The design of the room and bench work allow two people to move about comfortably.
The ceiling height is another matter. The house is old and the basement is short. i am six foot and can just stand in this area. A drop ceiling is not an option. I am considering several options for closing up the ceiling without loosing height.
The Peshekee River Railroad is my HO circa 1900 layout and I have not run my steam locomotives in some time. I am hopeful I can get this area cleaned out and things moving again.