Here is another look at an interesting prototype railway to model. As with the last look, I hope this will inspire another small layout design. Cover Photo by Bob Welke.
---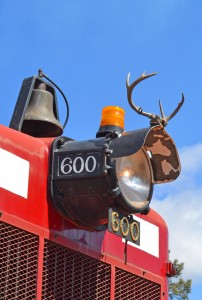 The northern peninsula of Michigan has been known for mining copper, iron ore and other substances. One commodity required for mining is explosives. With the volatile nature of explosives it makes sense to manufacture close to the delivery/usage point. Pepin-Ireco Inc is one explosives manufacturer in the area that receives their raw materials by rail. Finished products are then delivered by truck.
Pepin-Ireco Inc is serviced by Vreeland Rail. The line is the old CNW line running south from Ishpeming to beyond National Mine. Until recently the line was operated as the "Mineral Range Railroad" (not to be confused with the old Mineral Range Railroad in the Keewenaw) but is now "Vreeland Rail".
Vreeland Rail is a 4 mile long short line which runs south from Winthrop Jct., near Ishpeming to serve a scrapyard and the explosives company. The line uses an EMD SW1 locomotive. The scenery along the line can be picturesque and is dotted with old buildings and the remnants of days of mining and company houses. Moving south down the line from the CN interchange, the primary locations are:
Winthrop Junction (siding at Washington Street)

A&L Iron & Metal (cars left on the main)
National Mine (no industries)
Pluto (Pepin-Ireco Inc)

Operations are simple; The CN sets out the cars for Vreeland Rail on the siding at Winthrop junction which is just past Washington street south of Ishpeming.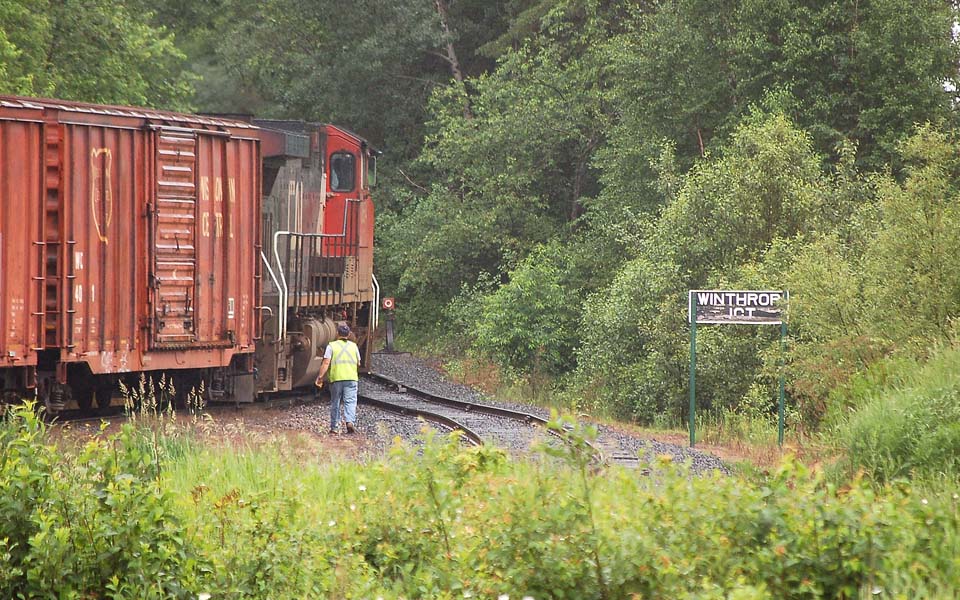 Setting out cars for Vreeland Rail at Winthrop Jct. Photo by Bob Welke
Vreeland Rail will shove their train from Pluto all the way to the interchange and leaves them on the east side of Washington St.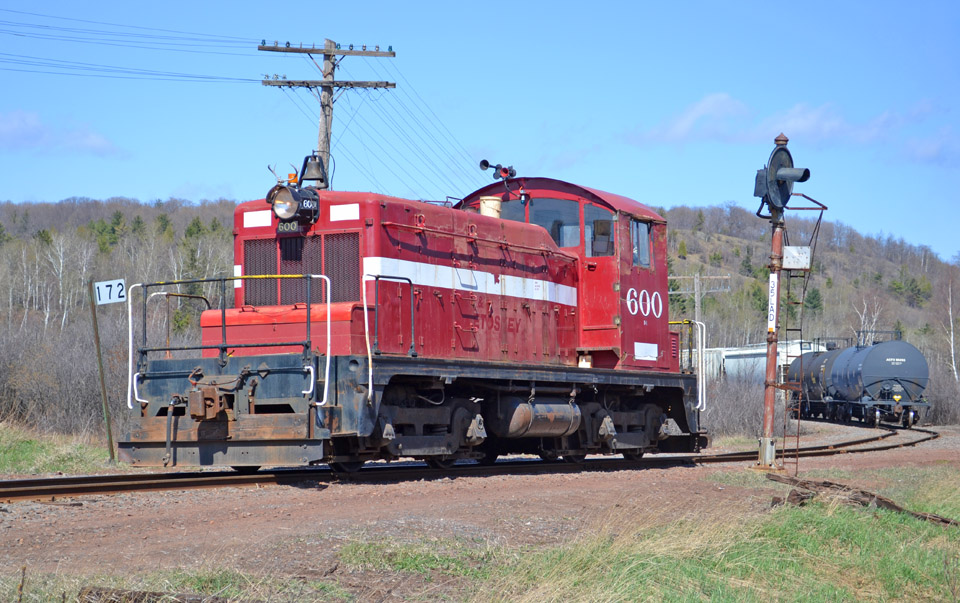 Vreeland Rail then picks up their train off the siding and heads back south. If there is a car for the scrap dealer they place it on the rear of the train and leave it on the main for loading.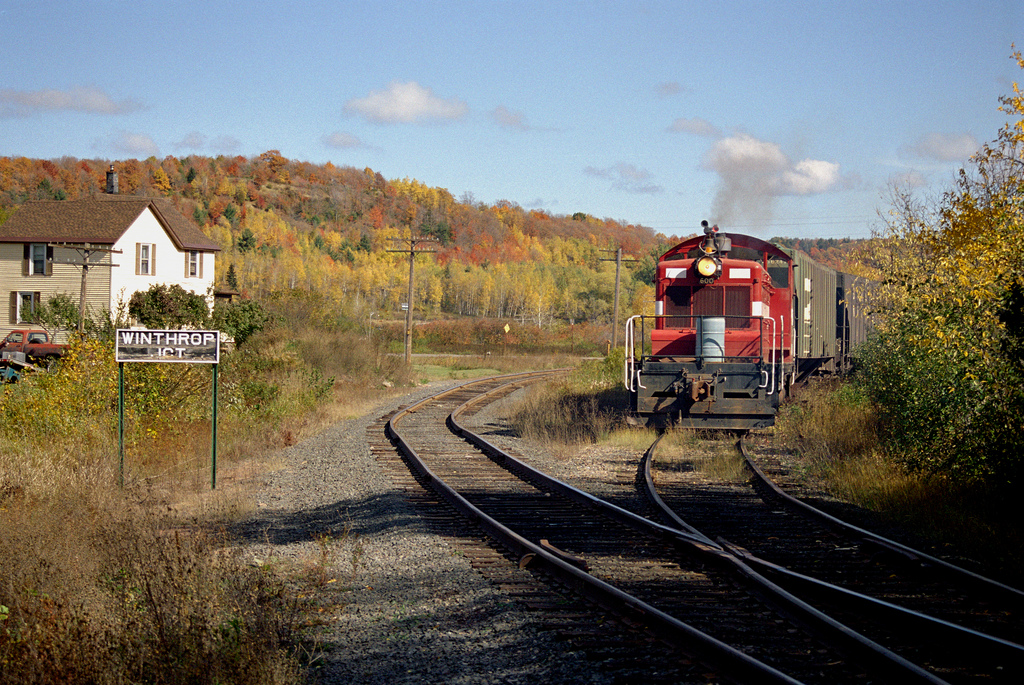 The whole trip takes less than an hour.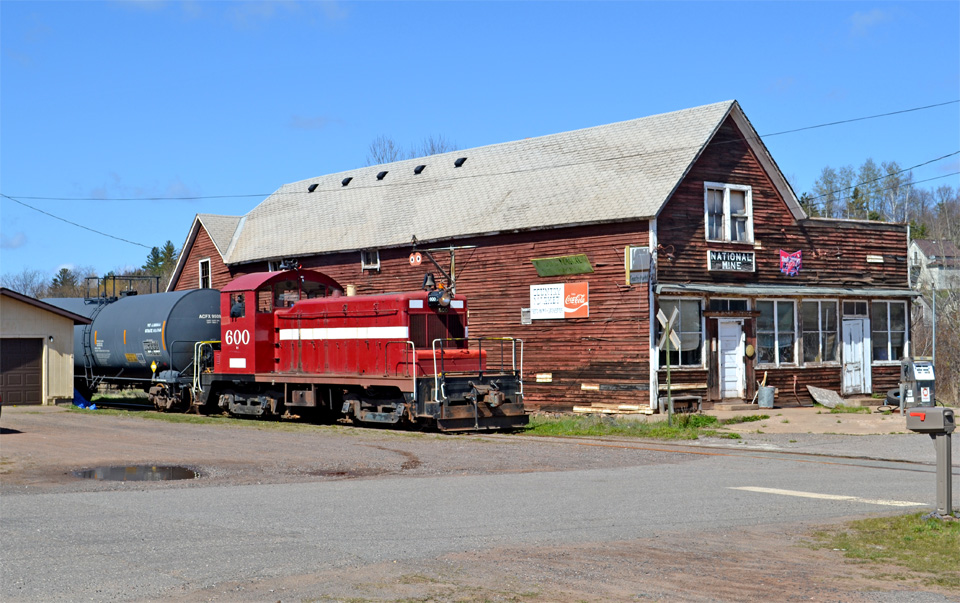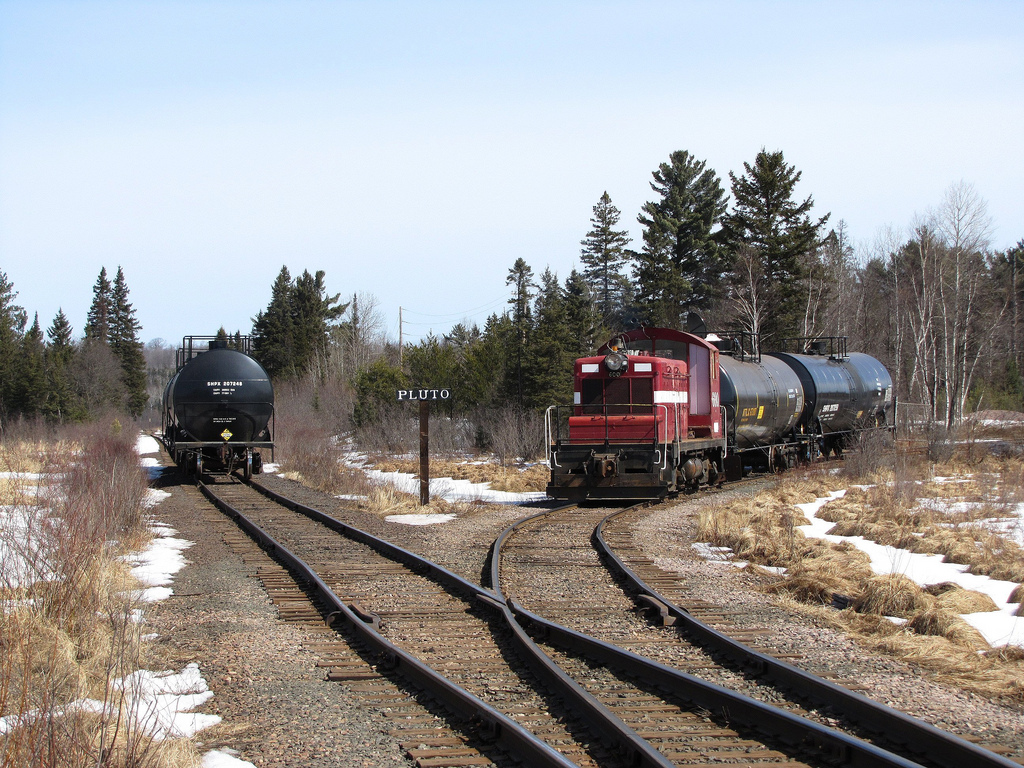 All the turnouts face one way and the loco is always on the south end of the train. The entire line has three turnouts, one at the north end near Washington St. to pocket cars while retrieving cars from CN, and two at the explosives plant. Only three types of cars are found on the line, Covered hoppers, tank cars and sometimes a gondola for the scrap yard.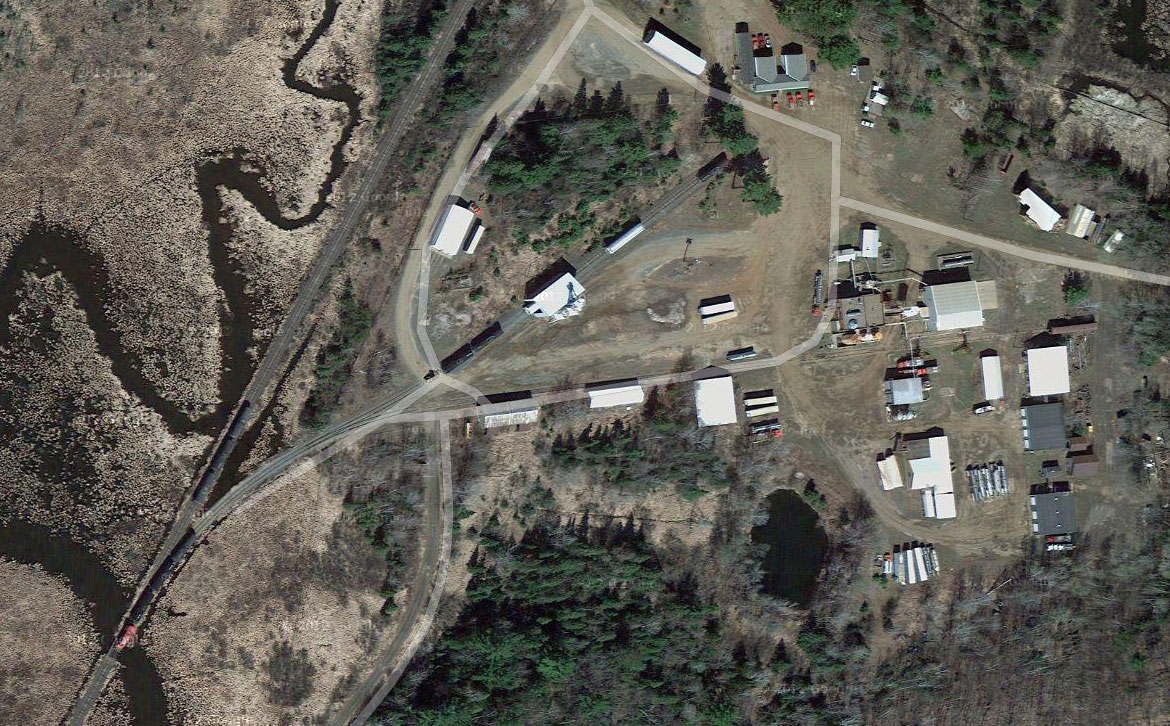 Vreeland Rail is a prototype inglenook. It could easily be modeled on a shelf or as a micro layout. It offers operation with an interchange. I look forward to hearing about how someone made a layout from this little railroad.