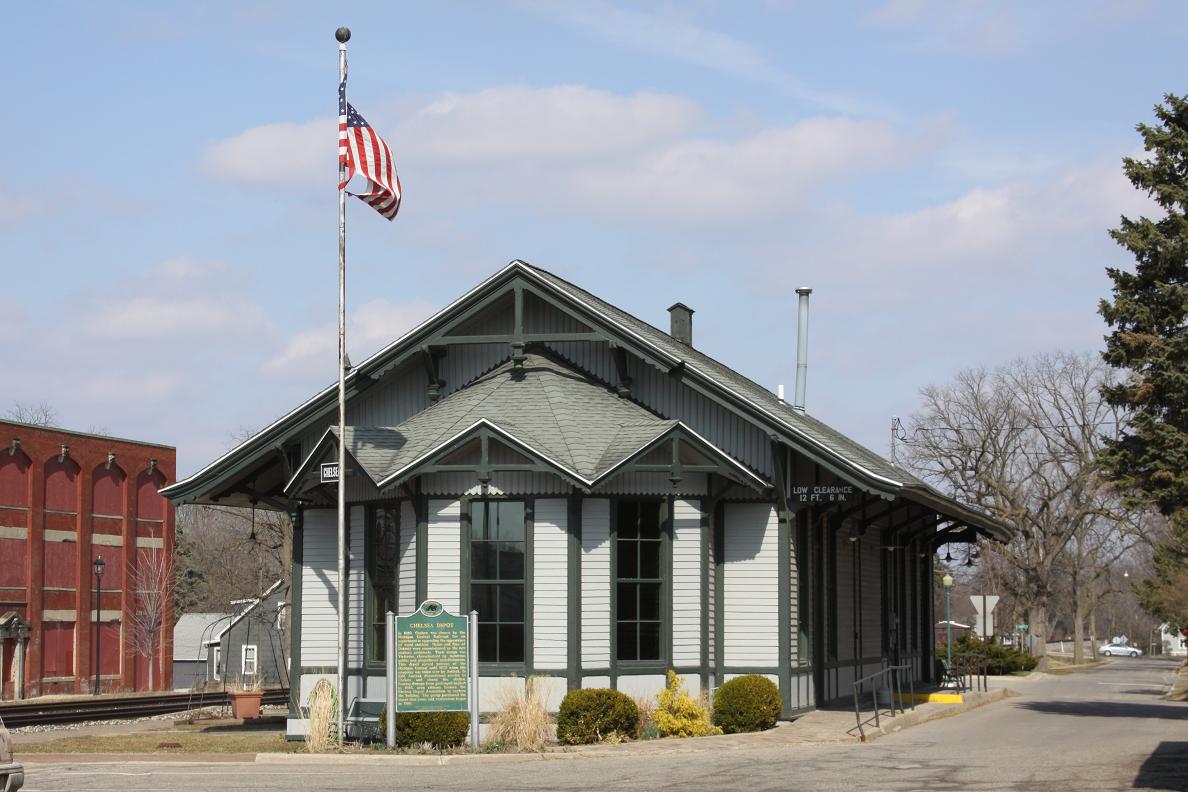 For reasons beyond our control, the Chelsea meet has been canceled! The meet/exhibition will occur on June 10, 2017 in Findlay OH. See 2017 Small Layout Meet Information for the latest news!
For those who do not already know, the Mini-Bunch is having their annual fall meet at the Chelsea Depot in Chelsea Michigan. on Sept 24 & 25, 2016. This is a two day event and on Saturday they will be hosting the Small Layout Design group. If you have a small layout or just want to see other people showing what they have, please come and join the fun.
Show Schedule:
SATURDAY:
• SET-UP: 8:00AM
• REGISTRATION: Open at 9:00 AM
o Narrow gauge and small layout displays, maps, books, models, etc.
o Attendees are encouraged to bring models, photos, memorabilia, layouts, modules, items to sell, etc.
o Free tables for your use.
• SMALL LAYOUT EXHIBITS
• MORNING CLINICS: 10:00 AM to 11:30 AM.
• LUNCH: 11:30 AM to 1:00 PM. Lunch on your own
• AFTERNOON CLINICS: 1:00 PM to 5:00 PM
• DINNER: 5:00 PM to 6:30 PM. Dinner on your own
• EVENING PRESENTATION: 7:00 PM to 9:00 PM
SUNDAY:
• LAYOUT TOUR: 11:00 AM to 3:00 PM
o Doug Tagsold
o Dex Decker
o Larry Glowczewski's
o Dan Kempf
We do encourage everyone to bring something. This is not a normal train show. this is about sharing the hobby and enjoying what everyone has is doing in the hobby.
Just download the Fall Mini-Bunch Meet Registration form and join us on Sept 24 & 25, 2016