To take a break from the monotony of spiking on the Mound City 1862 layout I thought I would review progress on the Peshekee River Railroad. The core shelf sections have been completed for a long time (before I ever started this website). Rail has been laid from  Champion to the logging spur.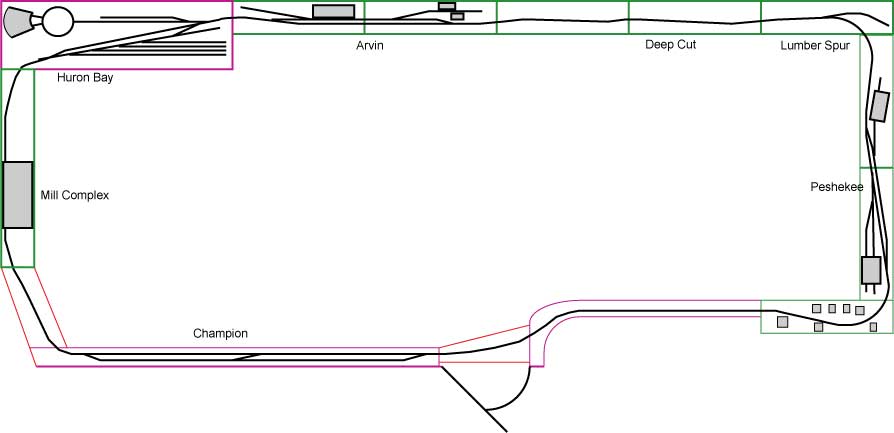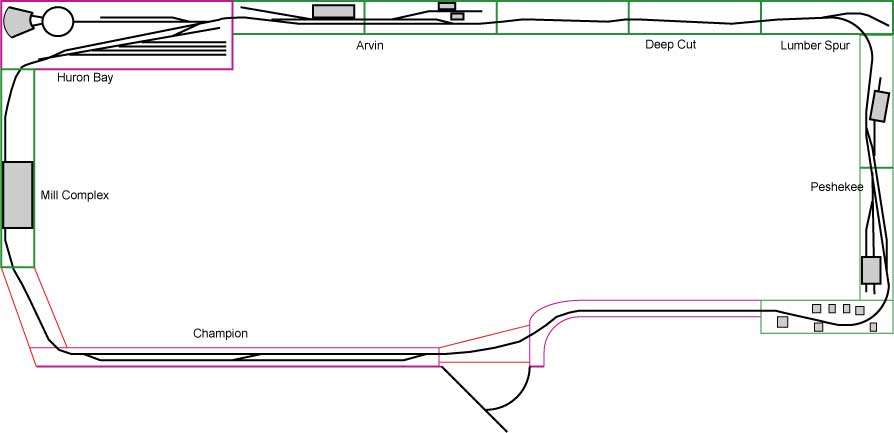 I developed a custom design for the mine at Peshekee loosely based on the old copper rock houses of the Keweenaw  Peninsula.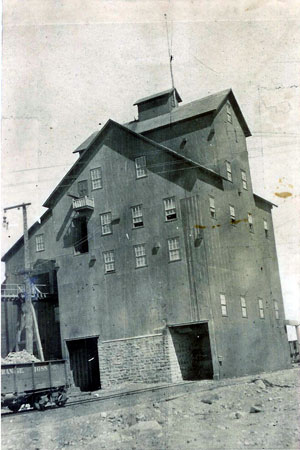 I drew up some plans in Adobe Illustrator based on prototype plans of the Quincy Rock houses. I then printed them out on cardstock, cut them out and glued them together. first impression is that the proportions are correct. I will leave it in place for now and decide on locations for the hoist house and the boiler house.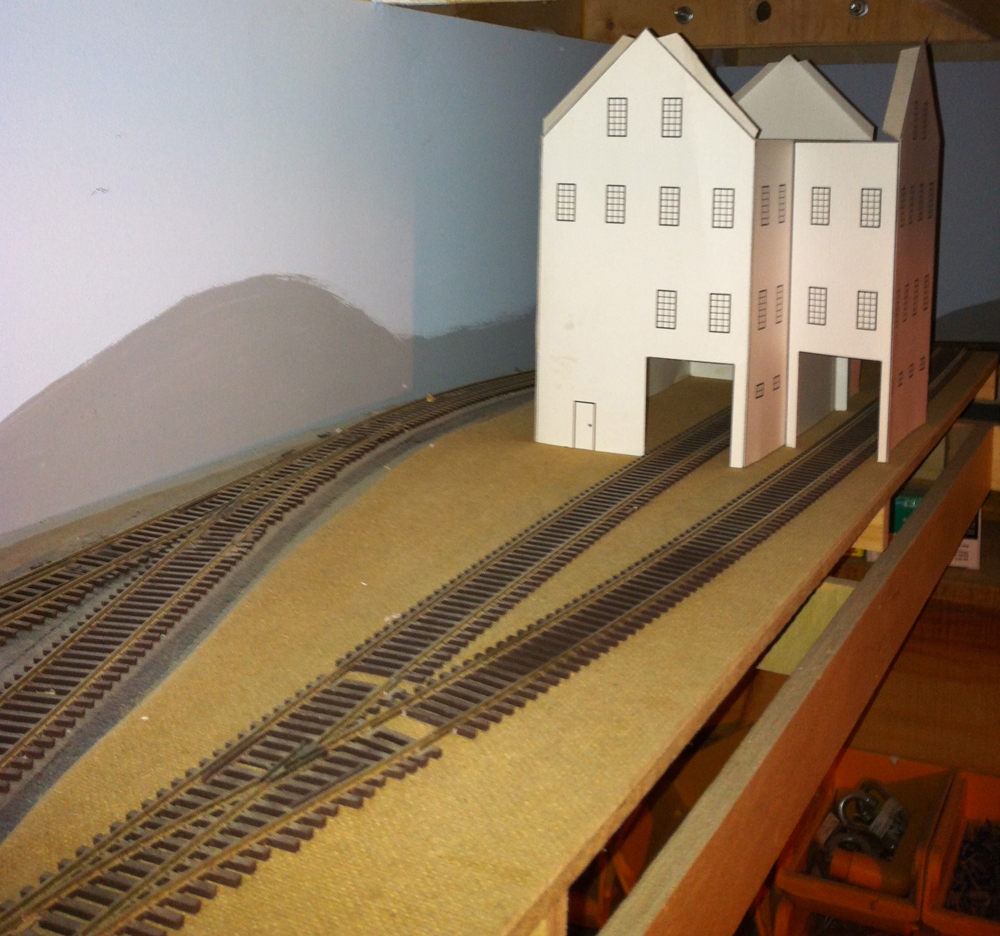 The Iron Range and Huron Bay Railroad finished the rail line from Champion to Huron Bay but never ran a single train before going bankrupt (see overview). They left many bridges along the route which paralleled and crossed the Peshekee river.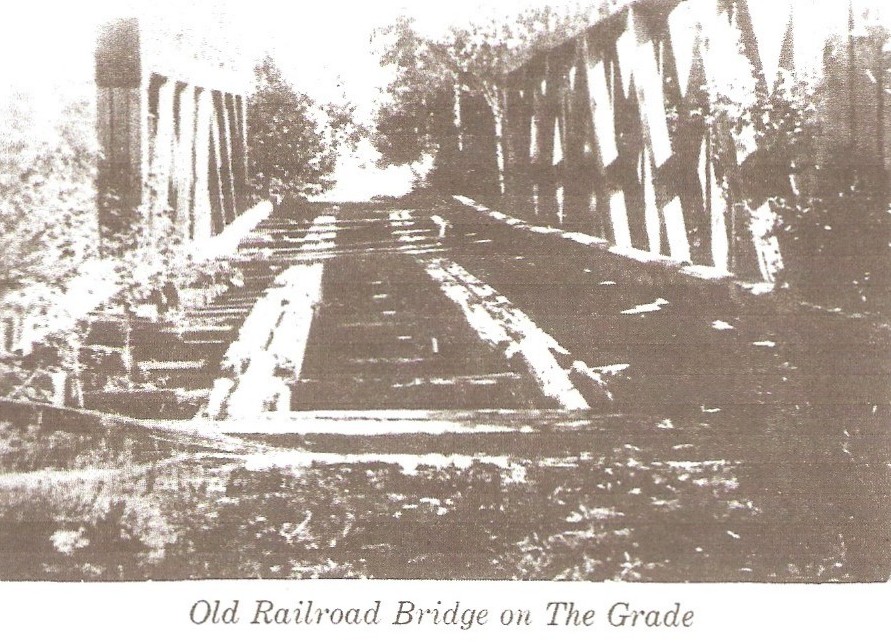 From the old photo I found I again made a drawing of a similar bridge and scratch built my own. I used black shoe polish to mimic old creosote soaked wood. The final bridged has been placed in the scene. i still need to lay track across it and add bolt and nut details.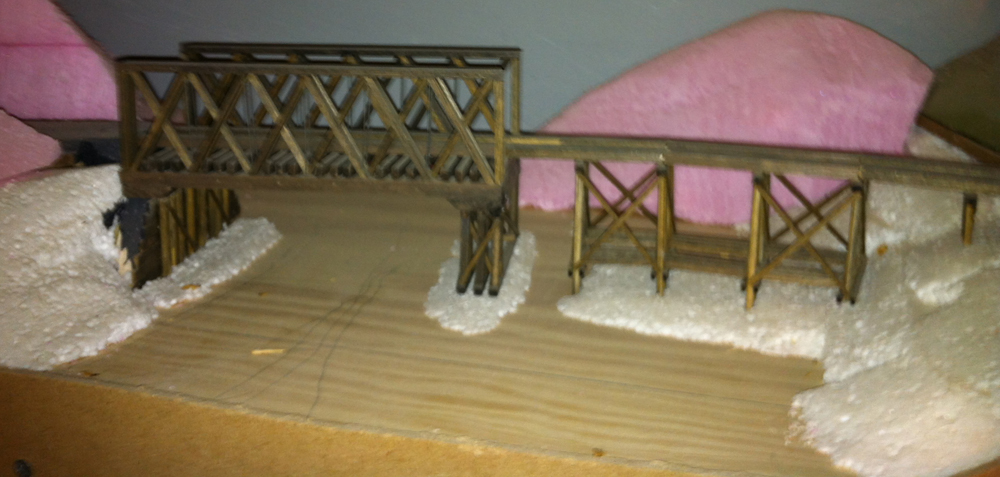 The last item to review is the trestle and stamp mill at Huron Bay. The No 1 Mill of the Quincy complex is well documented and photographed. The trestle configuration inspired me to make my mill work in the same way. The photos below show the building with trestle approaches on both sides. The second image shows the trestle from the hill-side and shows a lot of the details.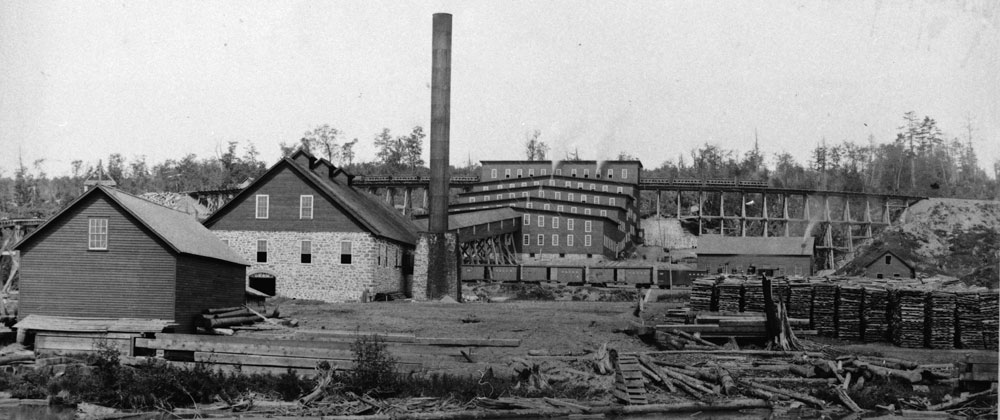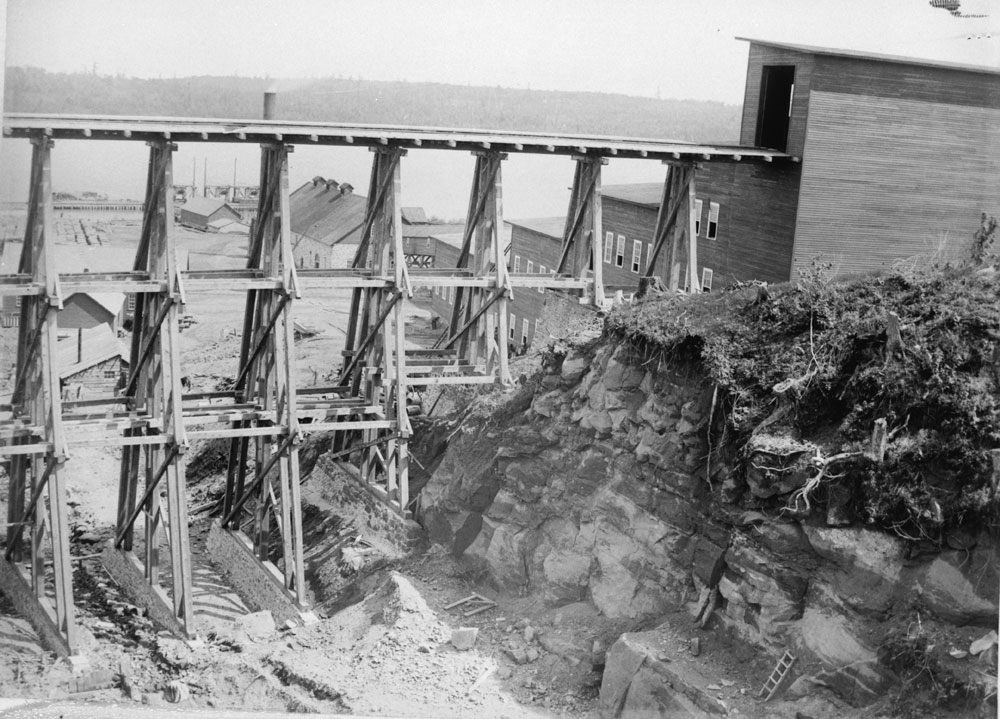 Once again I made some drawings in Illustrator as a guide for how to lay out the stamp mill and the trestle. I compressed both the length and depth of the mill to fit 11 inches deep by 18 inches wide. I did it proportionate to the original mill. The effect of a full size mill works and fits the space. I created a mock-up of the mill from old paneling. I then scratch built a trestle from bass wood to fit the space but trying to use the same techniques as the original. Since the mill and trestle will be new in my scheme of things i am debating weathering on the trestle. Right now it has a light application of stain. At this point i am not sure how to finish it.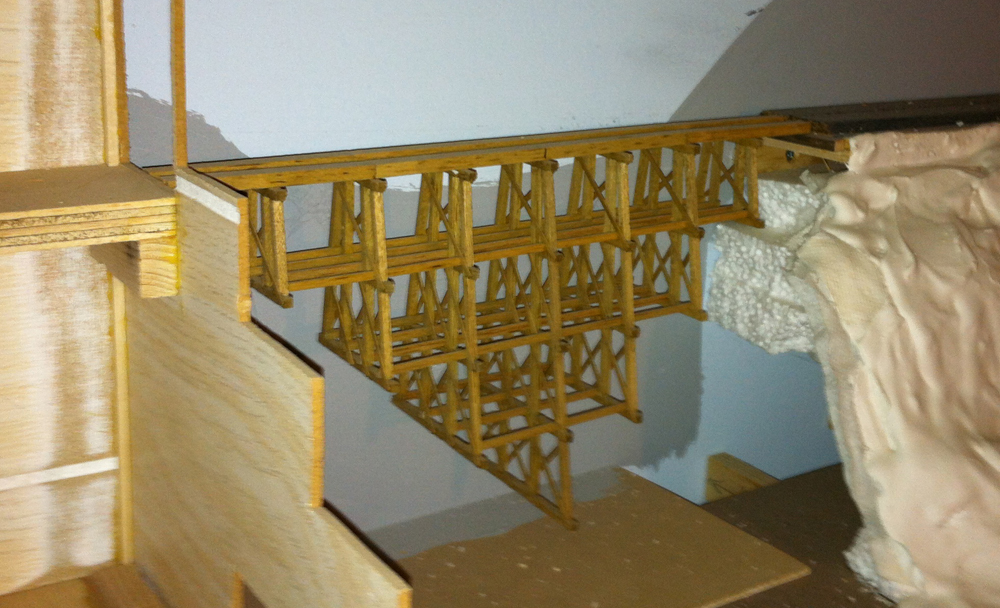 That is it for now. This layout will be a long-term project. I will post more about the Peshekee River Railroad when some of my more time sensitive projects are under control.